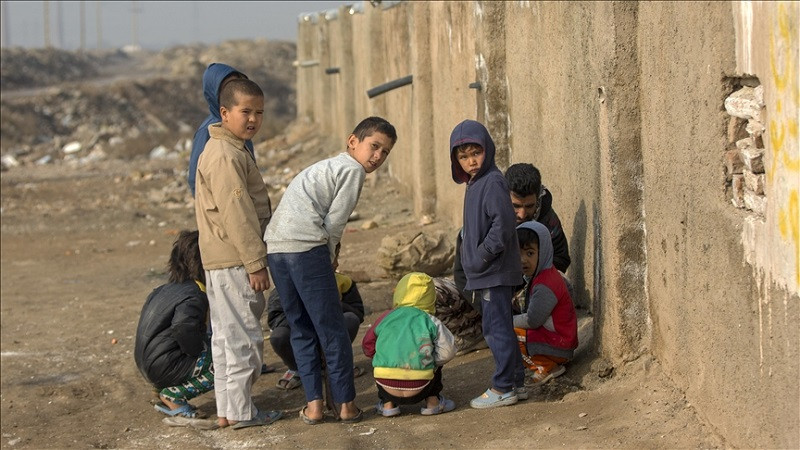 Iran returns 450K irregular migrants, mostly Afghan, since August

TEHRAN:

At least 450,000 refugees, mostly from Afghanistan, without requisite legal documents have been repatriated from Iran in the last three months, according to officials.
Javad Khani, an official at Iran's National Migration Organization (NMO), was quoted as saying by state-run news agency IRNA on Saturday that the repatriation of irregular migrants is in process.
He said the individuals who have been deported had "illegally entered" the country and their repatriation is being carried out in eight provinces based on a "comprehensive plan."
Khani, who heads the NMO division pertaining to undocumented refugees, said Tehran, Sistan and Baluchestan, Razavi Khorasan, Qom, Kerman, Yazd, Fars, and Alborz have the highest number of refugees, most of them from Afghanistan.
These eight provinces, he said, account for 92% of the refugee population in the country.
The official added that 1 million smart identification cards have so far been issued to documented refugees across the country.
Most of the refugees in Iran are from Afghanistan, estimated to be more than 4 million, including both documented and undocumented refugees.
Read also: More than 317,000 Afghans repatriated
Iranian authorities have often complained about the lack of international support for Afghan refugees living in Iran for the past 40 years, especially in the face of US sanctions.
Since the Taliban's return to power in 2021, tens of thousands of more Afghans have flocked to Iran, displaced by war in their home country. Most of them have been living in Iran without legal documents.
The two neighbouring countries share a 582-mile-long border, with two official crossings. The border is mostly porous and is often used for illegal migration and drug trafficking.
Khani, in his remarks, considered the blocking of border crossings as one of the measures being considered by Iranian authorities to deal with the entry of illegal migrants.
Amid the repatriation of Afghan refugees, a delegation of the de-facto Taliban government in Kabul led by Deputy Prime Minister Mullah Abdul Ghani Baradar visited Tehran earlier this month.
While the visit primarily focused on the expansion of trade ties between the two countries, sources say the issue of the repatriation of Afghan refugees from Iran also figured in discussions.
Iran's Foreign Minister Hossein Amir-Abdollahian, in his meeting with the visiting delegation, said in the light of issues related to refugees, it is important for both sides to tactfully deal with it.