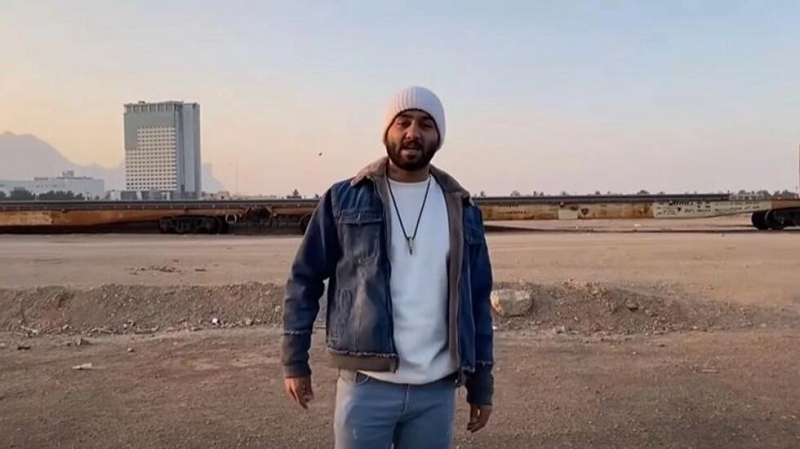 Iranian authorities have released on bail a popular rapper jailed for more than a year over supporting nationwide protests sparked by Mahsa Amini's death in custody, local media have reported.
Toomaj Salehi, 32, was arrested in October 2022 after publicly backing the wave of demonstrations which erupted a month earlier, triggered by the death of 22-year-old Amini, an Iranian Kurd, who had been taken into custody over an alleged breach of strict dress rules for women.
In July, Salehi was sentenced to six years in prison on charges of "corruption on earth" — one of Iran's most serious offences which carries a maximum penalty of death.
The musician's lawyer, Amir Raisian, told Iran's reformist newspaper Shargh late Saturday that upon appeal, the Supreme Court had found "flaws in the initial sentence" and ordered that Salehi be "released from prison today on bail".
An image posted overnight on Salehi's official Instagram account shows him out of jail, holding a bouquet of white flowers.
The accusations against Salehi included spreading "lies on the internet" and "propaganda against the state" as well as inciting people to violence and "having formed and managed illegal groups with the aim of disrupting security in cooperation with a government hostile" to Iran.
Read also: Iran limiting jailed Nobel winner's medical care over hijab refusal: family
Iranian officials have labelled last year's protests "riots" and accused Tehran's foreign foes of fomenting unrest.
Meanwhile, prominent actor Hanieh Tavassoli — one of a dozen actors recently banned from work for failing to observe Iran's dress code for women — has been handed time in jail, her lawyer said Sunday.
An Iranian court gave Tavassoli, 44, a six-month prison term and a fine of 150 million rials ($300) for "publishing false content with the intention of disturbing the public", lawyer Maryam Kianersi said without elaborating, according to Shargh.
Months of unrest following Amini's death on September 16, 2022 saw hundreds of people killed including dozens of security personnel, and thousands more arrested.
Seven men have been executed in protest-related cases involving killing and other violence against security forces.
On Monday, Iran's Supreme Court upheld a death sentence over the killing a Revolutionary Guards officer during the protests, according to the judiciary which did not identify the condemned man.