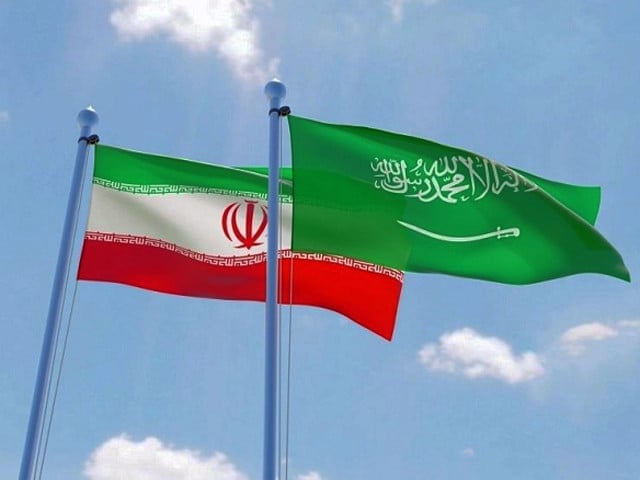 Iran and Saudi Arabia agreed on Friday to re-establish relations after a seven-year diplomatic rupture, according to a statement issued by Iran, Saudi Arabia and China.
The agreement was reached after talks in Beijing between top security officials from the two rival Middle East powers.
"As a result of the talks, Iran and Saudi Arabia agreed to resume diplomatic relations and reopen embassies … within two months," Iranian news agency IRNA reported.
Iranian and Saudi media said a statement by the two countries emphasised respect for sovereignty and non-interference in each other's internal affairs.
Saudi Arabia's state news agency said they also agreed to activate a security cooperation agreement signed in 2001, as well as another earlier accord on trade, economy, and investment.
Iran's top security official, Ali Shamkhani, who signed the agreement with Saudi Arabia's national security adviser, Musaed bin Mohammed Al-Aiban, praised China for its role in the rapprochement, Iran's Nour News reported.
Both Saudi Arabia and Iran thanked Iraq and Oman for hosting talks in 2021 and 2022.
China's foreign ministry did not immediately respond to a request for comment.
The two leading Shia and Sunni powers in the Middle East have been at odds for years, and backed opposite sides in proxy wars from Yemen to Syria and elsewhere.
Saudi Arabia cut ties with Iran in 2016 after its embassy in Tehran was stormed during a dispute between the two countries over Riyadh's execution of a Shia cleric.
A senior Iranian security official said Friday's agreement had been endorsed by Supreme Leader Ayatollah Ali Khamenei.
"That is why Shamkhani travelled to China as the supreme leader's representative," the official told Reuters. "The establishment wanted to show that the top authority in Iran backed this decision."
Also read: US releases Saudi Guantanamo detainee after 21 years
Here are key dates in Saudi-Iranian relations since the suspension of ties in 2016:
Jan. 2, 2016: Saudi Arabia executes nearly 50 people including prominent Shi'ite cleric Nimr al-Nimr. Protesters in Tehran storm the Saudi embassy and Shi'ite Iran's top leader, Ayatollah Ali Khamenei, vows "divine vengeance" for Nimr's execution.
Jan. 3, 2016: Saudi Arabia cuts ties with Iran.
Jan. 7, 2016: Iran accuses Saudi Arabia of air strikes on its embassy in Yemen. Saudi officials dismiss the claim as propaganda.
May 29, 2016: Iran bans its pilgrims from attending the annual Muslim haj pilgrimage, blaming Saudi Arabia for "sabotage" and failing to guarantee the safety of pilgrims.
Sept. 14, 2019: Saudi Arabia blames Iran for attacks on its oil installations that knocked out half of the kingdom's supply. Iran denies involvement; Yemen's Iran-aligned Houthi group claims responsibility for the attacks.
Jan. 3, 2020: Qassem Soleimani, the Iranian military commander, is killed in a U.S. drone strike in Baghdad.
April 9, 2021: Iran and Saudi Arabia hold their first direct talks since the rupture, hosted by Baghdad. Between April and September 2022, four rounds of talks are held, mostly mediated by Iraq and Oman.
March 13, 2022: Iran pulls out of talks ahead of a planned fifth round without giving a reason, a day after mass executions in Saudi Arabia that activists said included 41 Shi'ite Muslims.
April 21, 2022: Iran and Saudi Arabia hold a fifth round of talks.
Oct. 19, 2022: Top adviser to Iran's Khamenei calls for reopening of Saudi, Iranian embassies.
Dec. 9, 2022: Chinese President Xi Jinping visits Saudi Arabia, holds talks with Crown Prince Mohammed bin Salman.
Feb. 16, 2023: Iranian President Ebrahim Raisi visits China to meet Xi.


Source link