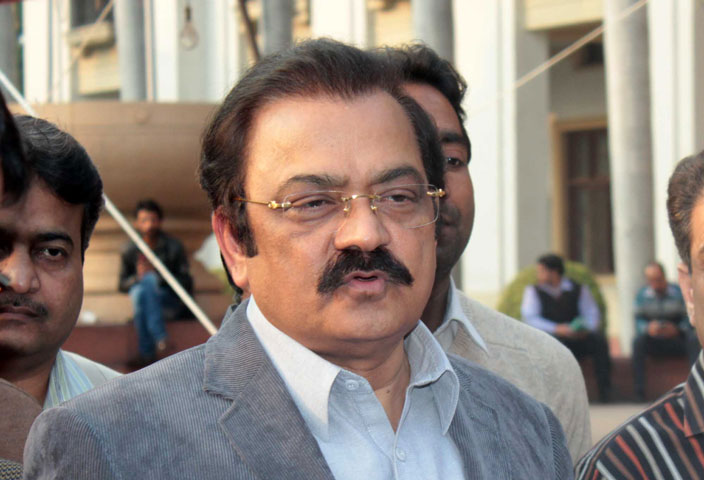 Interior Minister Rana Sanaullah on Friday announced a crackdown against those who defame people with pornographic and 'immoral' videos on social media.
In a statement, the minister said that those who spread immoral content on social media will be arrested.
"The prime minister has directed not to tolerate such material. We will not allow social media to be used to humiliate people," he said.
Sanaullah added that elements involved in such criminal activities will be dealt with iron fists. The decision was also taken to prevent people from blackmailing others, he added.
Read: PTI social media drive pressuring judges
"Instructions have been issued to [the Federal Investigation Agency] FIA and related agencies in this regard," mentioned Sanauallah, adding that the government " will wipe out those who spread this kind of filth."
Ironically, just two days ago, Pakistan Tehreek-e-Insaf (PTI) Chairman and former prime minister Imran Khan accused his political opponents of engaging in fifth-generation warfare against him during an exclusive interview with actor Shaan Shahid on a private news channel.
uring his interview on Wednesday, the former premier claimed that the ruling coalition of the Pakistan Muslim League-Nawaz (PML-N) and Pakistan Peoples Party (PPP) hired companies to produce "fake videos" to tarnish his reputation.


Source link