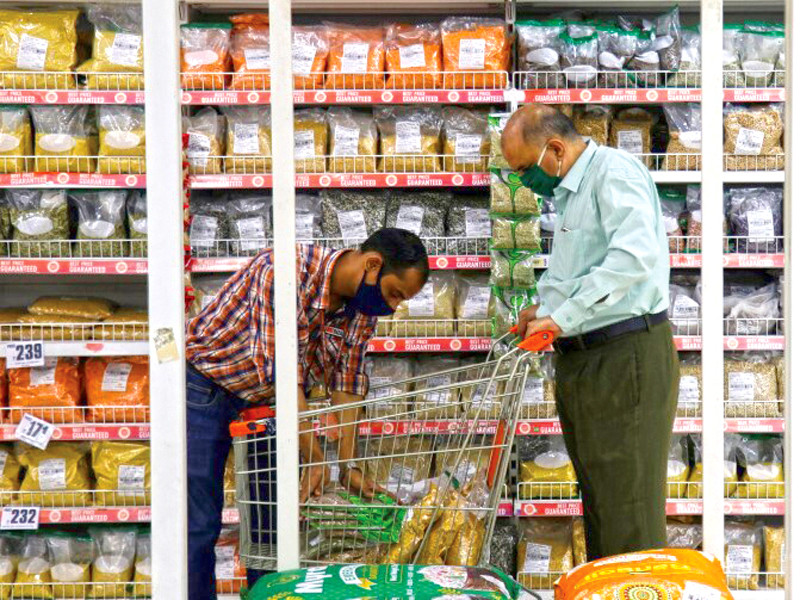 The federal government's measure to import tomatoes, onions and other essential commodities in a bid to offset the impact of increase in the prices of petroleum products and disruption in supply of commodities due to the floods has had a minor positive impact on weekly inflation.
According to the Sensitive Price Index report for the week ended on September 8 issued by the Pakistan Bureau of Statistics on Friday, the inflation decreased by 0.58%, but remained at 42.70% on an annual basis.
The prices of 26 commodities increased, nine decreased and that of 16 remained stable during the said period. According to the PBS report, domestic LPG 11.67kg cylinder became dearer by Rs297 to reach Rs3,084.
It stated that the price of a 20-kilogramme bag of flour increased by Rs51.75 to Rs1,298.49, eggs by Rs8.98 to Rs235.85 per dozen, lentil mong Rs6.41 to Rs240.49 per kilo, gram dal Rs4 to Rs244.93 per kilo and dal mash Rs3.29 to Rs378.50 per kilo.
The PBS said in its report that the rates of tea leaves, curd, milk, bread, potatoes, garlic, beef, mutton and rice also increased. However, it stated that the prices of nine essential commodities decreased during September 1 to 8 with the price of onion dropping by Rs73 to Rs100.75 per kilo.
Further, the price of tomato also declined by Rs14.46 to Rs163.87 per kilo, banana by Rs2.46 to Rs95.46 per dozen and ghee Rs2.98 to Rs542.07 per kilo.
The PBS report stated that prices of 16 essential commodities remained unchanged during the week.
The statistics show that last week, the inflation rate on an annual basis was 34.47% for the group with income up to Rs17,732 per month, the group with income from Rs17,733 to Rs22,888 per month had 40.37% inflation rate, 39.36% was the rate of inflation for the group having an income of Rs22,889 to Rs29,517 per month, 23.59% was the rate of inflation for the group having an income of Rs29,518 to Rs44,175 per month.
While the rate of inflation was 44.01% for the group having income more than 44 thousand 176 rupees per month.


Source link