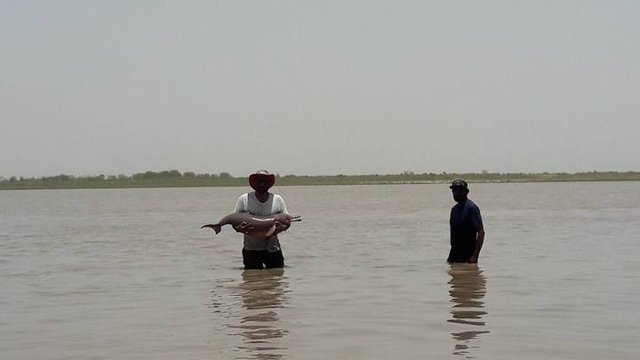 Another Indus River Dolphin has been found dead in Khairpur's Mirwah Canal on Tuesday, said the Sindh Wildlife Department (SWD) on Tuesday.
According to the wildlife officials, the dolphin was sighted by the villagers in Ali Nawah Wah, a canal also known as Mirwah, who intimated the department without any delay so that it could be rescued.
The SWD team from Sukkur planned to rescue the stranded dolphin from the water on Tuesday, but they were informed in the morning at 11am that the dolphin baby had died due to "unknown circumstances".
"We were informed by the villagers that the dolphin had died," confirmed SWD Deputy Director in Sukkur, Adnan Hamid Khan. "The cause of death is still unknown," he said, adding that water in the canal was not deep.
Read Villagers catch baby dolphin mistaking it for a fish
Khan said that an inquiry will be initiated and stern action will be taken against those found guilty. "I do not think anyone harmed the mammal," he said, adding that a probe will reveal the facts of the incident.
Khan also said that strict action will be taken even against his own team in case of negligence. The rescue team will transport the body to Sukkur Indus Dolphin Sanctuary for further investigation, he added.
This is the fourth death of the endangered Indus Dolphin this year, as per the official data of the SWD


Source link