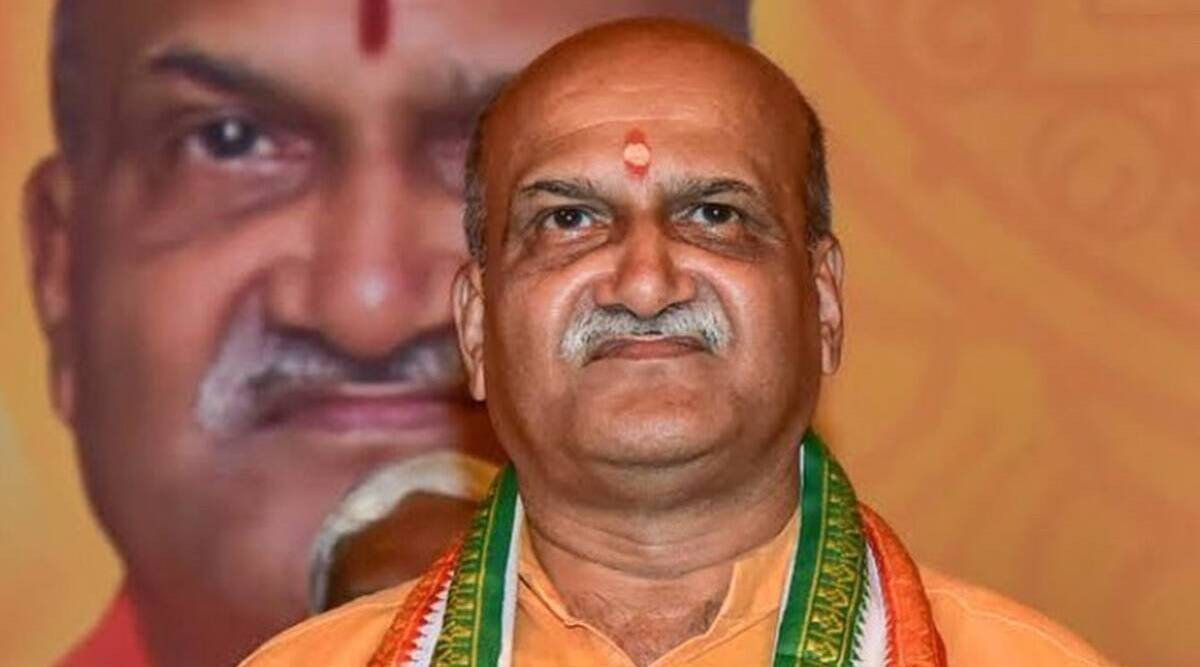 A right-wing politician has opened a new chapter of hate politics in India, offering employment and security to young Hindu men as reward for 'luring' Muslim girls.
Speaking at a public event in Karnataka, Sri Ram Sena chief alleged that thousands of Hindu girls were being exploited in the name of "love jihad".
"I would like to invite the youth here. If we lose one Hindu girl, we should trap 10 Muslim girls. If you do so, the Sri Ram Sena will take responsibility for you and provide every kind of security and employment," Indian media quoted the the Hindutva leader as saying.
Speaking to a local daily, Muthalik said he had made similar statements more than 10 times and would continue to do so to "protect" Hindu women.
"I am not saying this because elections are round the corner. My statements have always been in the interest of Hindus," he said.
Also read: India's anti-Muslim crisis
When asked by a reporter, the politcian said he would not let Muslim men lure Hindu women.
The Hindutva leader is set to contest the upcoming elections in Udupi's Karkala constituency of Karnataka with the reported support from some leaders of Prime Minister Narendra Modi's ruling Bharatiya Janata Party (BJP).
Indian media reports that some BJP leader have offered Muthalik financial support to contest the elections.
Muslims are a persecuted minorty in Hindu majority-India, with leaders if the ruling nationalist BJP fanning further anti-Muslim hatred.
In recent years, reports of anti-Muslim hate crimes have increased, with several states ruled or backed by the BJP passing legislation that critics say has contributed to a rise in religious polarisation.
Earlier this month, police in the northern Indian state of Rajasthan detained six people for their alleged involvement in 'cow vigilantism' and the death of two Muslim youths.
Also read: Two Muslim men killed by 'cow vigilantes' in India
According to the family members of the deceased, the two Muslims were abducted from Bharatpur in Rajasthan by the members of the right-wing Bajrang Dal. Their skeletal remains were found inside a charred vehicle in northern Haryana state.
Last year, the Indian government said it was investigating a website that purported to offer Muslim women for sale, the second time in less than a year that a fake online auction of this kind had sparked outrage in the country.
Several incidents were also reported last year where the BJP's state machinery supported Hindu extremists in their anti-Muslim agenda.
According to Dr Gregory Stanton, the founder of Genocide Watch, "India has all of the preparatory stages for more genocidal massacres".
Dr Stanton had predicted a genocide in Rwanda years before it took place in 1994. He has recently warned of an impending genocide of Muslims in India, comparing the situation of the country under the Narendra Modi government to events in Myanmar and Rwanda.


Source link