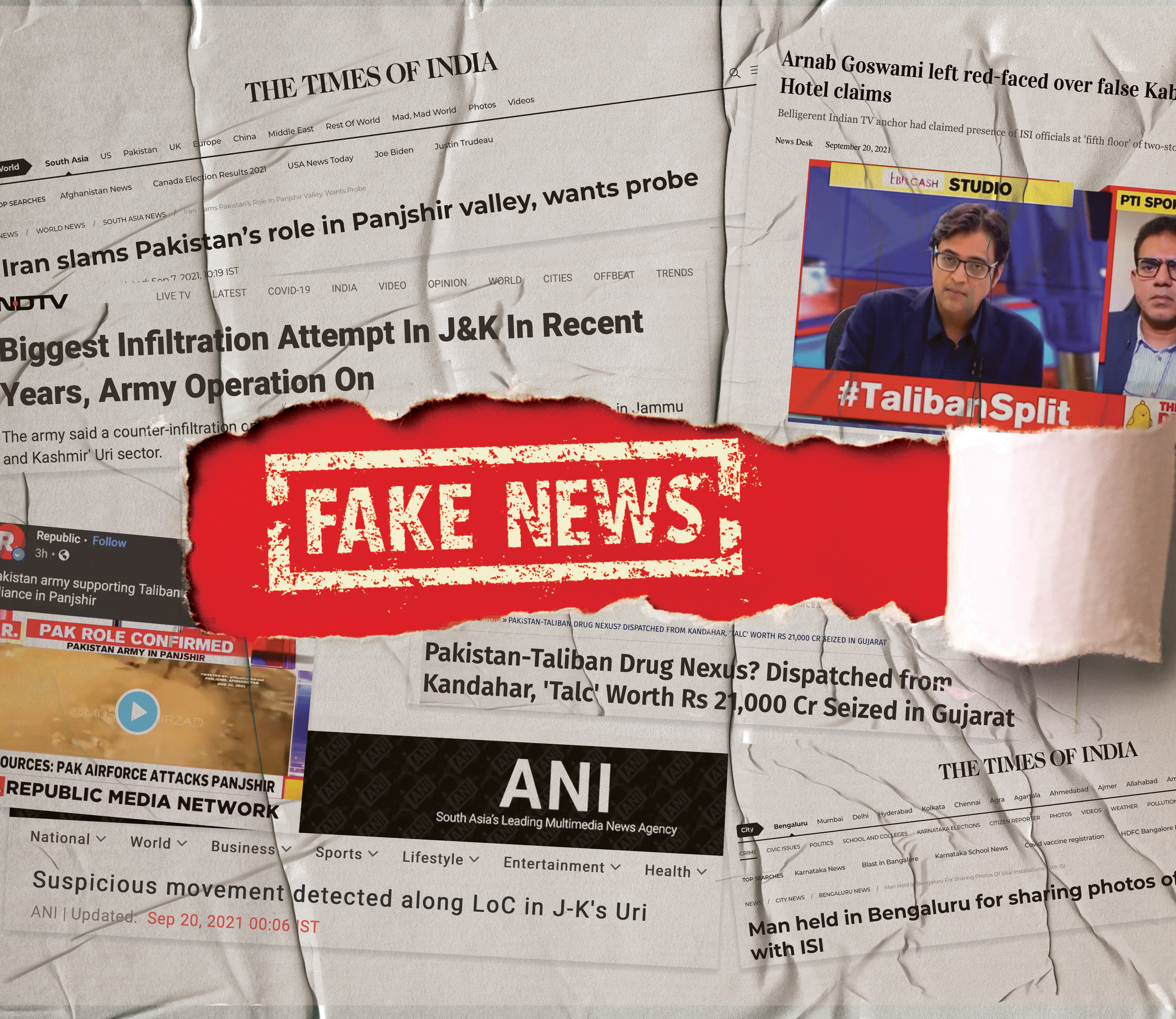 A popular Indian 'news' agency – Asian News International (ANI) – continues to push fake narratives using non-existent sources and "fake experts" to target rivals, particularly China and Pakistan, revealed a report by EU DisinfoLab.
The revelation by EU DisinfoLab was made in an investigative report titled 'Bad Sources (BS)' which delved into anti-Pakistan and anti-China influence operations as part of its follow-up on two previous exposes of ANI.
#BadSources – our latest investigation into how Indian news agency ANI repeatedly quoted non-existent bloggers, experts, journalists and think tanks spreading anti-Pakistan/China narratives in India. 🧵1/Nhttps://t.co/24o5ekFwUE#BadSources #StoryKillers
— EU DisinfoLab (@DisinfoEU) February 23, 2023
"Two previous EU DisinfoLab investigations have revealed that ANI regularly quoted the defunct 'EP Today' and 'EU Chronicles', two fake media outlets supposedly specialising in EU affairs that were, in fact, created to push anti-Pakistan/China narratives in India," the report by the Brussels-based NGO stated.
The latest investigation revealed that the Indian wire service, a purveyor of news to millions of Indians, has been repeatedly quoting a think tank that was dissolved in 2014 and therefore no longer exists.
Moreover, the news agency has been using quotes from a journalist, as well as from several bloggers and supposed geopolitical experts, who do not exist.
EU DisinfoLab reported that the Canadian IFFRAS think tank, previously linked to the Srivastava group and legally dissolved in 2014, was now quoted about twice a week by ANI.
It furthered that the think tank's website "falsely mentions real Canadian university professors as participants in a conference that they never attended, even concocting false quotes by these academics".
The EU DisinfoLab spent a "considerable amount of time" in an effort to get in touch with and find any trace of the existence of the personae ANI quoted. The so-called "experts" were republished in several Indian media outlets, thus contributing to the propaganda loop and imposing narratives that cement over time.
Read Tackling fake news and threats to journalists
The narratives pushed by the fake personae and organisations were almost "entirely about criticising Pakistan and China".
The faux narratives were "quoted almost solely by ANI and then republished across several Indian media outlets", added the report.
An example of bad sources was highlighted in the July 2021 news piece titled 'European Parliament to withdraw Pakistan's GSP+ status over abuse of blasphemy laws' – a withdrawal that did not happen.
ANI quoted Philippe Jeune, sometimes presented as "Phillipe Jeune", "Philippe Jeaune" or on occasions "Philippe Lejeune", who claimed to be a "Paris-based investigative journo with more than 10 years' experience" or "a Brussels-based freelance journalist" who did not exist.
"Fake 'Phillipe' (note: the real French first name is spelled 'Philippe') has been published on both EU Political Report and EU Today, two Brussels-based media depicted in a series of articles by Politico's Mark Scott. ANI's piece quotes both EU Political Report and EU Today, giving it the appearance of well-sourced EU-based news, when in fact it is disputable," the report stated.
The EU DisinfoLab tried to meet Jeune and reached out to the Brussels media to which he contributed and asked about Jeune's contribution to EU Political Report, however, its editor-in-chief advised us to contact the director of EU Today.
"Despite our repeated requests, none of them were able to put us in contact with Mr Jeune," it stated.
The Brussels-based NGO called for the acknowledgment and moral responsibility required to tackle bad sources stemming from and enabled by real or fake organisations and persons in Europe and North America.
The report concluded that ANI has failed its readership by not respecting the fundamentals of the Charter of Munich, which outlines the responsibilities and rights of journalists.
"The fact that some of the 'organisations' mentioned use fake personae and are trying to hide their tracks while counting on being regularly quoted by ANI shows that ANI is, de facto, playing a key role in this influence operation".


Source link