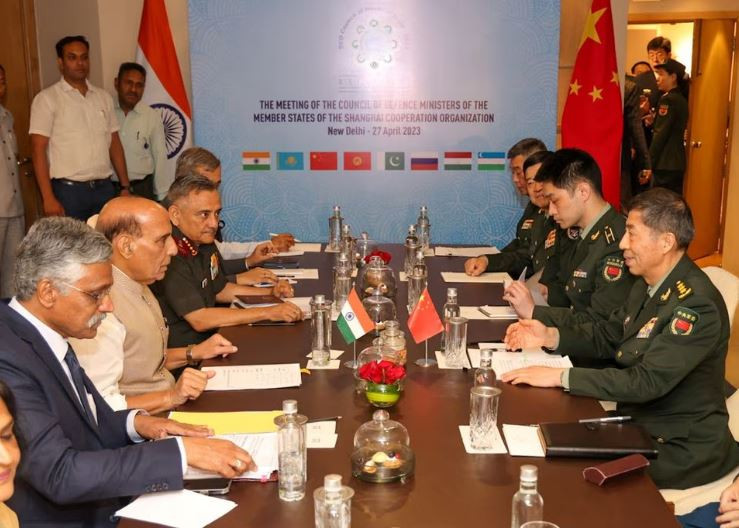 India's defence minister told his Chinese counterpart on Thursday that improved relations depend on "peace and tranquillity" returning to their frontier disturbed by military tensions, an Indian government statement said.
Relations between the nuclear-armed Asian giants have deteriorated since mid-2020, when Chinese and Indian troops clashed on their disputed Himalayan frontier, leaving 24 dead.
The situation has largely calmed after military and diplomatic talks but the faceoff continues in pockets along the 3,800-km (2,360-mile) frontier.
India's defence minister Rajnath Singh underlined New Delhi's position on its strained ties with Beijing at a meeting with Chinese counterpart Li Shangfu in the Indian capital, the statement said.
Singh "categorically conveyed that development of relations between India and China is premised on prevalence of peace and tranquillity at the borders", it said.
Also read: China assures its continuous support
"He reiterated that violation of existing agreements has eroded the entire basis of bilateral relations and disengagement at the border will logically be followed with de-escalation," the statement added.
India accuses China of frequently intruding into its side of the disputed border. Beijing denies the accusations and blames New Delhi for the transgressions.
There was no immediate comment about the meeting from the Chinese side.
The two ministers met ahead of the Shanghai Cooperation Organisation's (SCO) defence ministers' gathering in New Delhi.


Source link