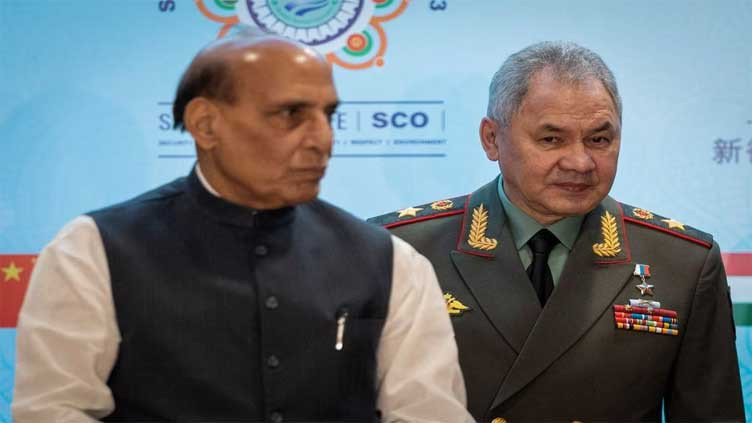 India's defence minister and his Russian counterpart on Friday reiterated their commitment towards strengthening their partnership in defence, a government statement said.
Rajnath Singh and Sergei K Shoigu held talks on the sidelines of a Shanghai Cooperation Organisation (SCO) defence ministers' gathering in New Delhi.
The two-day meeting of the SCO defence ministers started on April 27 in the Indian capital.
Also read: Russian oil slashes OPEC's share of Indian market
India is currently the president of SCO and is holding a series of events this year that would culminate with the summit in July.
SCO comprises China, Russia, India, Pakistan and key Central Asian States. India and Pakistan were admitted full members of the regional grouping in 2017. Despite tensions, both sides attended SCO events including joint counter-terrorism drills by member states.


Source link