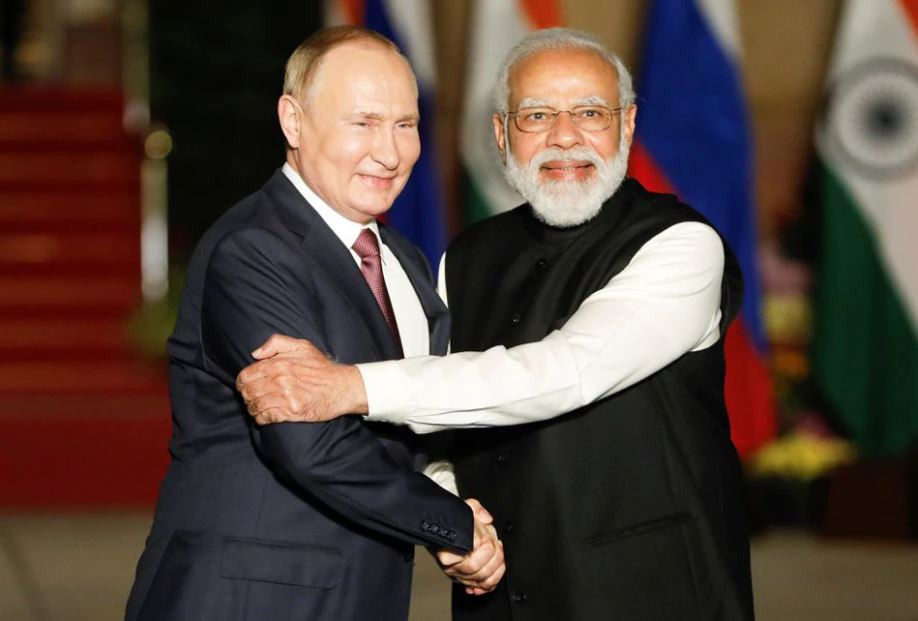 India is keen to boost cooperation with Russia, particularly in the areas of energy and coking coal, Prime Minister Narendra Modi said on Wednesday.
Modi also called for a diplomatic and peaceful solution to the Ukraine crisis in his online address to the Eastern Economic Forum in the Russian Pacific city of Vladivostok.
India and China stepped up oil purchases from Russia after the Ukraine invasion at a discount to the market price, at a time Western sanctions have pushed global inflation to the highest levels in years and hurt revenues of European and American companies linked to Russia's oil trade.
Read more: India evades sanctions on Russian crude
On Monday, President Vladimir Putin approved a new foreign policy doctrine based around the concept of a "Russian World," a notion that conservative ideologues have used to justify intervention abroad in support of Russian-speakers.
The 31-page "humanitarian policy," published more than six months into the war in Ukraine, says Russia should "protect, safeguard and advance the traditions and ideals of the Russian World".
The new policy says Russia should increase cooperation with Slavic nations, China, and India, and further strengthen its ties to the Middle East, Latin America and Africa.
It said Moscow should further deepen its ties with Abkhazia and Ossetia, two Georgian regions recognised as independent by Moscow after its war against Georgia in 2008, as well as the two breakaway entities in eastern Ukraine, the self-styled Donetsk People's Republic and the Luhansk People's Republic.


Source link