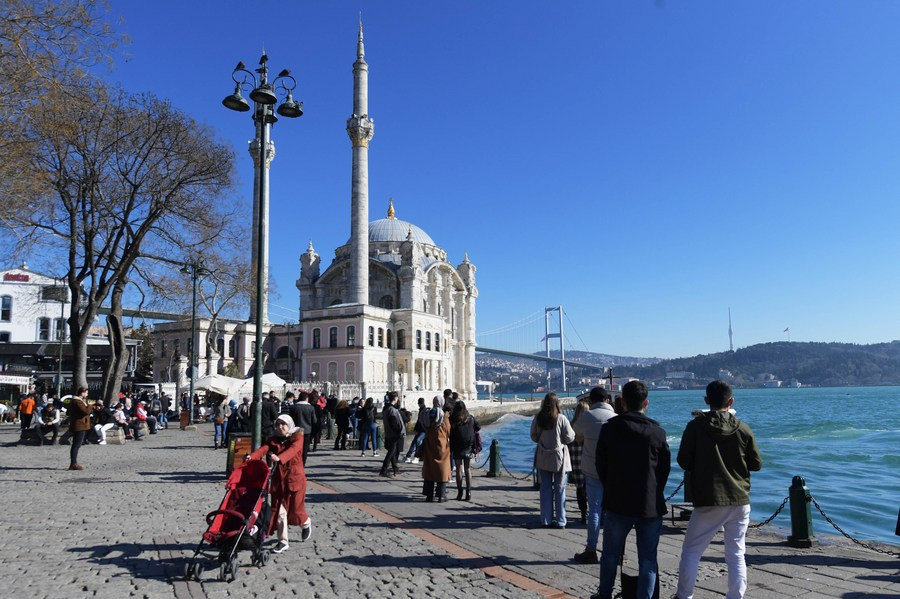 [ad_1]
Several countries in the Middle East have announced to ease Covid-19 restriction measures "in light of the improved situation."
Turkish Health Minister Fahrettin Koca said on Wednesday that his country has entered "a new phase in the fight against the pandemic, which currently affects social life much less than before."
The fight against the coronavirus in Turkey will rely especially on vaccines, and the citizens without symptoms will not be tested, he said. The outdoor mask requirement is lifted, while masks will not be mandatory indoors when there is enough ventilation.
Read more: China could eventually 'co-exist' with Covid: top scientist
Israel has opened its borders to foreign tourists who were not vaccinated against Covid-19 since March 1, said Israeli Ministry of Health. The country closed its gates to all tourists in March 2020.
Another change that took effect on the same day exempts Israeli citizens from undergoing a PCR test before boarding, but only after landing in Israel.
Similarly, Jordan has cancelled the PCR test requirement for all arriving passengers since March 1, and no PCR test is required anymore for those attending concerts, weddings or gatherings, said its Ministry of Health.
In Tunis, the reception capacity in open spaces has increased to 100 percent with the presence of vaccine passport since March 1, while the reception capacity in closed spaces will also be tolerated at 100 percent from April 1, according to its Health Ministry.

[ad_2]
Source link