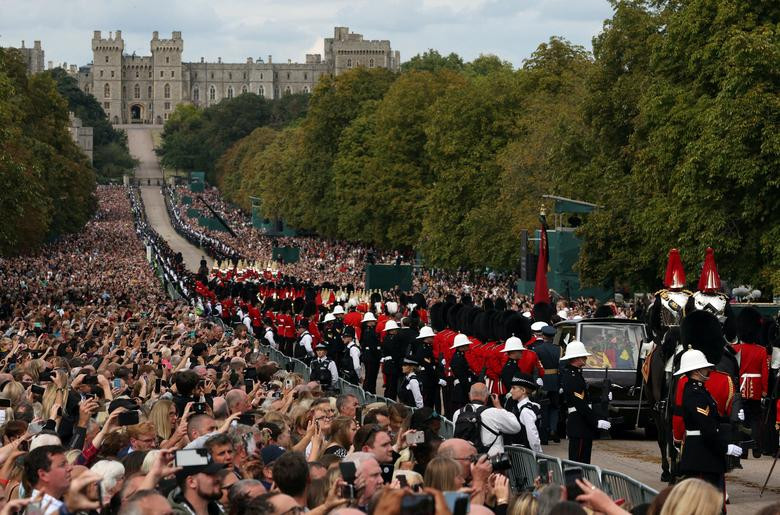 Queen Elizabeth's coffin was lowered into a vault at Windsor Castle, her final resting place, on Monday after a day of inimitable pageantry that drew world leaders to her funeral and huge crowds to the streets to say farewell to a revered monarch.
Hundreds of thousands of well-wishers lined the route her hearse took from London, throwing flowers, cheering and clapping as it passed from the city to the English countryside that she so loved much.
Read more: Sombre pageantry as funeral begins for Britain's Queen Elizabeth
Many more had crammed into the capital to witness the procession and funeral, in a moving tribute to Britain's longest-serving monarch who won global respect during 70 years on the throne.
Inside the majestic Westminster Abbey where the funeral was held, some 500 presidents, prime ministers, foreign royal family members and dignitaries, including Joe Biden of the United States, were among the 2,000 congregation.