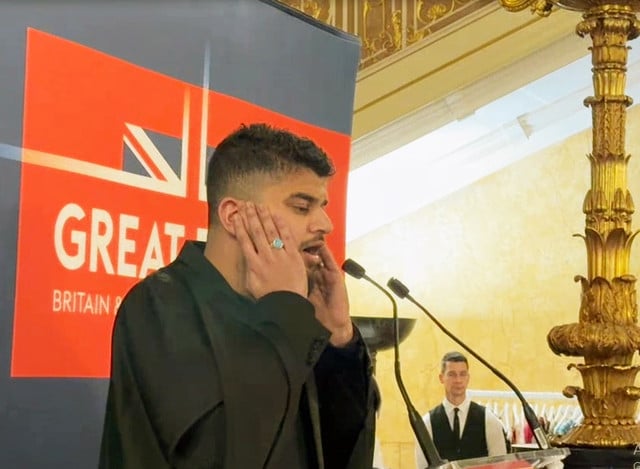 In a historic event, an Iftar dinner was held for the first time at the 10 Downing Street, the official residence of the Prime Minister of Great Britain, as well as at Lancaster House, the British Foreign Office.
Prominent Muslim leaders residing in Britain were invited to both venues, and special arrangements were made for the Azan – Muslim call to prayer, recitation of Holy Quran, and prayer.
Grag Hands, the chairman of Conservative Party welcomed the guests at the 10 Downing Street and acknowledged the contributions of Muslims in the development of Britain. He praised Islam as the religion of peace and security, adding that Ramasan has now become a part of the religious and social culture of Britain.
At the first Iftar dinner held at Lancaster House, British Secretary of State Kemi Badenoch and Business Minister Lord Johnson spoke to the participants. They congratulated the attendees on the occasion of Ramazan and paid tribute to the Muslim communities living in Britain.
Also read: Elderly Muslim man set alight in UK, police question suspect
The ministers expressed their determination to make London the center of Islamic finance in the world.
Sheikh Hani Saad Mahmood, Imam of Al-Azhar University in Egypt, was a special guest at the event and spellbound all those in attendance with his recitation of Holy Quran.
The highlight of both events was the traditional Pakistani cuisine prepared by celebrity chef Sulaiman Raza and Spice Village. The guests appreciated the delicious food and praised the organisers for their hospitality.
The Iftar dinners at 10 Downing Street and Lancaster House were a significant step towards promoting cultural and religious diversity in Britain. The events showcased the government's commitment to promoting harmony and inclusivity, and acknowledged the contributions of the Muslim community to British society.


Source link