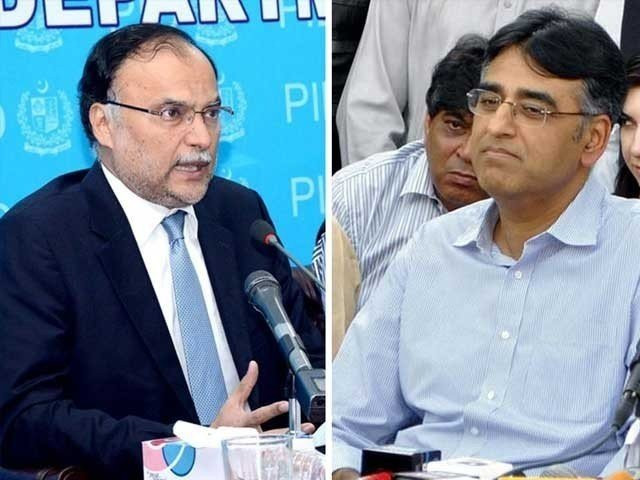 Minister for Planning, Development and Special Initiatives Ahsan Iqbal on Friday established a new tradition in politics and invited his predecessor Asad Umar for a farewell dinner.
According to sources, Iqbal wishes to hold a farewell dinner to discuss development projects initiated by his former counterpart and their continuation in the public interest. The minister is reportedly awaiting a reply from Umar.
Ahsan Iqbal, who has previously served as interior minister, was sworn into Prime Minister Shehbaz Sharif's cabinet on April 19 and was given the charge of the Ministry of Planning, Development and Special Initiatives.
The minister, compelled by an urgent need to develop the economy cluster, announced on Thursday to bring all the relevant stakeholders from across the country under the umbrella of a "Turn Around Conference" to get their input on the country's stuttering economy and find practical solutions to bring it back on track.
Read Govt to wind up CPEC authority
"TAC will invite all stakeholders from across Pakistan to boost the economy through short-term initiatives," he said while chairing a meeting.
Emphasising how the China-Pakistan Economic Corridor (CPEC) is a big game-changer for the region, Iqbal said action will be taken on war footing to complete the projects initiated in 2013.


Source link