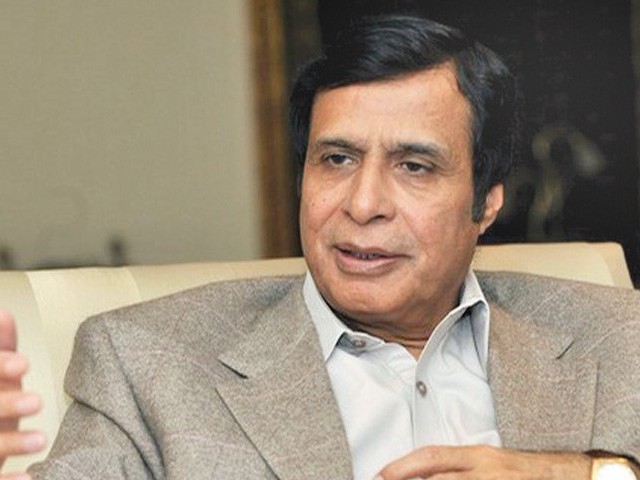 In a bizarre turn of events, a video of the alleged shooter revealing his motive behind the attack was leaked to the media shortly after the incident, which legal experts say may not affect the course of the investigation but was being seen as an attempt to allow people to reach a premeditated conclusion regarding why the attack was carried out.
A video was leaked to the media of the alleged shooter, who, while answering questions raised by police officers, said that Pakistan Tehreek-e-Insaf (PTI) Chairman Imran Khan was "misguiding" people, which is what he could not tolerate.
He said that he had only come after the PTI chief and only tried to kill him. The alleged shooter, to back his argument, cited that during the march, no break was observed for Azan.
Next, the police officer asked him when he devised a plan to kill the PTI chief. To which, he said that he thought of it in the morning, and later went on to change his statement to "from the date this long march had set sail from Lahore".
The alleged shooter further claimed that he was all alone.
The information given in the video hours after the incident first landed on social with a journalist seen as close to the federal government. Later, the video made its way to the mainstream media.
PTI leader Shehbaz Gill was quick to respond to this video, stating that a confessionary video was immediately leaked to certain media outlets, including PTV, adding that some were trying to give this a religious colour when this was an attempted murder, which he said they would avenge.
This was followed by a volley of condemnation of this video leak and PTI leaders called on the Punjab government to conduct an inquiry into the matter.
Punjab Chief Minister Chaudhry Pervaiz Elahi took notice of leaked the video and suspended the SHO and the whole police staff of the relevant police station for leaking the statement of the under-arrest accused.
The mobile phones of all the officers and staff members of the concerned police station were ordered by the CM to be taken into possession and a forensic audit of the mobile phones was ordered to be conducted.
The CM directed the inspector general of police (IGP) to take strict disciplinary action against the irresponsible police staff. He also ordered an inquiry into the video statement being leaked.
While presiding over an emergency meeting, he directed the IGP to put forth the motives after making an investigation.
Matters pertaining to the firing incident came under review in the high-level meeting. Speaker Punjab Assembly Sibtain Khan, Shafqat Mahmood, MPA Hafiz Ammar Yasir, Akhtar Malik, Mian Mahmoodur Rasheed, IGP, Principal Secretary to CM Muhammad Khan Bhatti, Lahore Division commissioner, Lahore CCPO and concerned officials attended the meeting.
Well-placed sources in the police revealed that police were not involved in this incident. They said that this was not done by police.
One police officer said that police in rural areas do not operate alone; they operate with personnel from other security agencies.
He said that such videos are nothing out of the ordinary as such videos are made and sent to high-ups all across, but they are almost never leaked to the media even in petty crimes.
He also said that what happens to such videos there, is not police station staff's responsibility.
An insider in CPO office said that they were thinking about clarifying their position but later realised that this would bring the police face to face with powerful quarters.
Former advocate general Ahmad Awais, while talking to The Express Tribune, said that releasing of this video to the media indicated "a deep conspiracy".
Though, he said, this deep conspiracy was limited to ongoing political rivalry and nothing over and above that.
He also said that this video was aimed at building a certain narrative in the minds of the masses, to allow them to reach a preconceived notion. He added that this would not hamper the police investigation, but as far as public perception goes, this video was meant to give it a religious colour.
He further said that people, however, saw right through this feeble attempt, and this plan seemingly has badly backfired.
Even Sardar Latif Khosa, former governor of Punjab, said that this video was akin to giving a verdict on the case.
A former IG, talking on the condition of anonymity, claimed that this could be the fault on the part of the police. However, he said, this video does not have any value as only statements recorded before the magistrate under 164 CrPC are admissible in a court of law.
Another former IG, Sarmad Saeed, said that recording a statement of any accused without his legal identification was a wrong practice, to begin with, which was widely practiced in Pakistan.
Thus far, the said alleged shooter is to be legally identified, he added.
Later, only after a thorough investigation, proper information can be extracted from him, he further said.
The former police chief said that act would add confusion to this case. He said that the possibility that the police station had no hand in leaking the video was there as such videos would have gone to the people in the highest echelons, however, nothing can be said without a proper investigation.


Source link