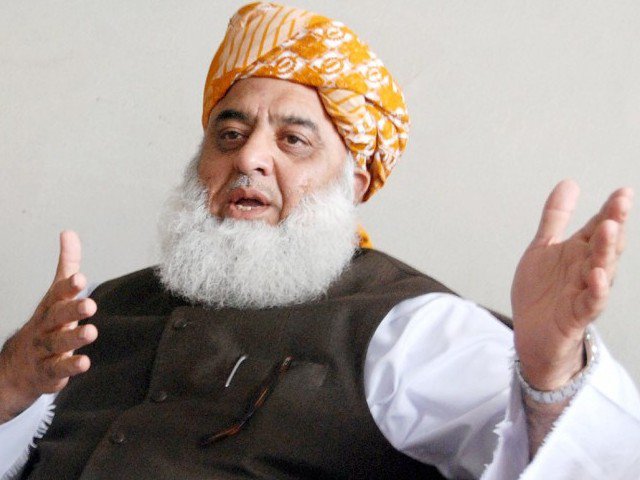 Jamiat Ulema-e-Islam (JUI-F) Amir Maulana Fazlur Rehman on Wednesday said that Pakistan Tehreek-e-Insaf (PTI) government was not removed via a conspiracy rather it was "brought" through a conspiracy, saying that the former prime minister Imran Khan will never be able to get into power again.
"We removed him from power… Imran Khan's anti-national agenda will never be fulfiled. We are dealing with such a strange person that he's contesting elections from nine constituencies," he said during a rally in Mela Mandi, Takht Bhai.
Fazl said that Pakistan was on the verge of economic bankruptcy under the PTI government. "The state was at stake but we saved the country… the conspiracy was indeed hatched but to bring him into power, not to remove him," he added.
Read more: No fear of disqualification or imprisonment, says Imran
Fazl, who also heads the Pakistan Democratic Movement (PDM) alliance of ruling parties at the Centre, said that Imran came to power with the backing of the United States and with funding from India and Israel, adding that the Election Commission of Pakistan (ECP) has revealed PTI chief's "theft".
The JUI-F amir alleged that Imran sold Pakistan to IMF and for this reason he was brought into power. "Imran tried to fail the CPEC project at the behest of America… he himself is a US agent, why would it conspire against Imran," he questioned.
Fazl said that the former premier should retrospect first instead of criticising the coalition government. "I wonder how Pakhtuns are in the party with this person [Imran]," he remarked.


Source link