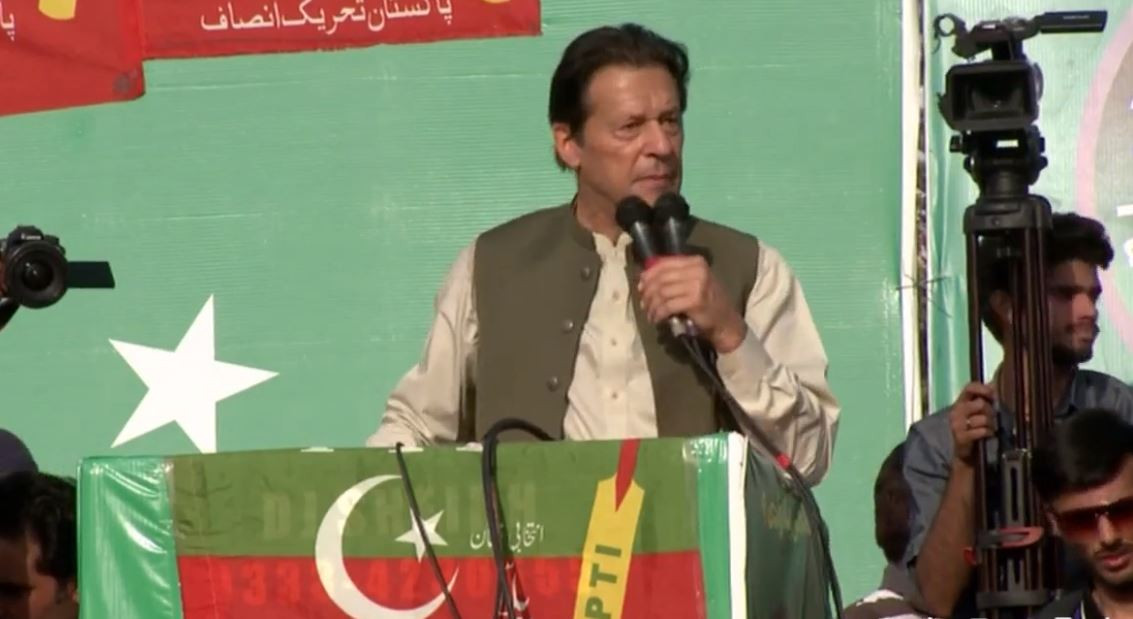 Pakistan Tehreek-e-Insaf (PTI) Chairman and former prime minister Imran Khan, who has been alleging "foreign conspiracy" behind his removal from the office through a no-trust vote, on Sunday vowed to bring at least "3 million to Islamabad" after May 20.
Addressing a political gathering in Abbottabad, Imran claimed that more than three million people will march on Islamabad when he will give the protest call to the nation after May 20.
20 تاریخ کے بعد اسلام آباد مارچ کی کال دونگا اور ان شاء اللہ 20 لاکھ سے زائد لوگ اسلام آباد پہنچیں گے۔ عمران خان#AbbottabadJalsa #امپورٹڈ__حکومت__نامنظور pic.twitter.com/NjMXOPwpRQ
— PTI (@PTIofficial) May 8, 2022
Imran said no amount of "containers" would stop the people from arriving in the federal capital. "It is my faith that no matter how many containers they will erect, more than 3 million people will reach Islamabad," he added.
On Friday while addressing a gathering in his hometown Mianwali, Imran told his party activists to remain prepared for the long march to Islamabad, saying he would announce the final date any day after May 20.
Read: Never wanted to appoint DG ISI as army chief: Imran
Addressing his supporters, Imran said the government was afraid of PTI supporters' "passion". He added that PTI supporters would reach Islamabad against the "imported government".
"This nation will never accept the robbers who came to power through an American conspiracy," he further alleged as he tried to cement his conspiracy theory.


Source link