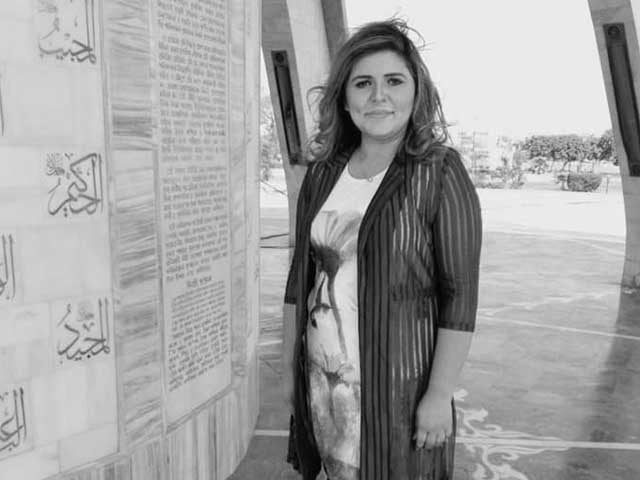 Pakistan Tehreek-e-Insaf (PTI) chairperson Imran Khan visited the family of journalist Sadaf Naeem on Monday to offer condolences to the bereaved.
Sadaf Naeem, a reporter for a local private TV news channel, died on Sunday in an accident involving one of the party's containers while covering the PTI's Haqeeqi Azadi march near Sadhoke.
چیئرمین پی ٹی آئی عمران خان شہید صحافی صدف نعیم کے گھر تعزیت کیلئے پہنچ گئے۔ pic.twitter.com/T9KrNPhLoB
— PTI (@PTIofficial) October 31, 2022
According to eyewitness accounts, Sadaf had been trying to climb up the container for a live beeper for her channel. However, because of the massive number of participants pushing their way forward and the security at the event backing them away, she accidentally fell from the container and the vehicle ran over her.
Read Court extends Imran's bail in prohibited funding case till Nov 10
After the incident, the party called off its long march for the day.
The PTI chief, along with other party leaders, visited the grieving family today.
چیئرمین پی ٹی آئی عمران خان شہید صحافی صدف نعیم کے گھر تعزیت کیلئے پہنچ گئے۔ #SadafNaeem#حقیقی_آزادی_لانگ_مارچ pic.twitter.com/CZPrdZSpKu
— PTI (@PTIofficial) October 31, 2022
Punjab Chief Minister Chaudhry Parvez Elahi announced financial aid of Rs2.5 million rupees for her family. Later, he increased this amount to Rs5 million on PTI chief Imran's directives.
Elahi in a tweet lauded Sadaf and extended his condolences to her family.
"The Punjab government will take full care of the family," he added.
Prime Minister Shehbaz Sharif also expressed his grief on the reporter's unfortunate death.
Sadaf was a resident of Ichra in Lahore and a mother of two. She had been covering the long march since it started from Lahore's Liberty Chowk.
She joined Channel Five in December 2009.
According to her fellow journalists, she had consistently been working hard for the last 12 years.


Source link