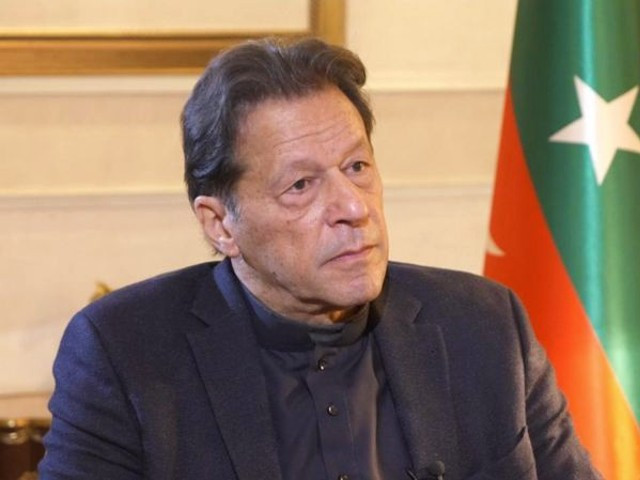 [ad_1]
Former prime minister and PTI chief Imran Khan has said that there were different factions of outlawed Tehreek-e-Taliban Pakistan (TTP), urging the government to differentiate between them and rehabilitate those who are willing to give up arms.
The remarks come as the banned outfit stepped up attacks since it announced the end of an Afghan Taliban-brokered ceasefire with the Pakistan government last month.
On Thursday, two police officials lost their lives while three others sustained injuries in a terrorist attack claimed by TTP on a security check post of Khyber-Pakhtunkhwa's (K-P) Khyber district.
In the last three months alone, the outlawed group claimed responsibility for over 150 terrorist attacks.
"Rehabilitation of some of them (TTP factions) was possible. The state can use force against the rest but it should be done as a last resort," Imran said in an interview with BBC.
Read more: No 'relationship' with new military leadership yet: Imran
To a question, he said that when rulers in Afghanistan were changed, the Afghan government told TTP militants and their families to return to Pakistan.
Imran Khan is trying to get back into power
He says elections now are the answer to stop Pakistan having the same issues as Sri Lanka
His opponents say he is contributing to them, causing chaos to stir financial instability
Our interview with Pakistan's former PM
Prod:@uszahid pic.twitter.com/5BzqbG9kTo
— Caroline Davies (@caroline_gm_d) January 19, 2023
"All stakeholders, including the civilian government and the army, were in agreement on what to do with these fighters and their families. The plan was to rehabilitate them in Pakistan but unfortunately, the then army chief got busy in political engineering and the result was that the proposed rehabilitation could not be carried out till now. This is the reason why the activities of extremists in Pakistan today have increased by more than 50 per cent," he added.
The former prime minister claimed that Pakistan would not have been in this situation if PTI was still in power.
'Not possible to eliminate political role of army overnight'
He said that if the civilian government has the responsibility then it should also have the authority, adding that the system cannot work if the responsibility rests with democratic government and authority with the army.
Also read: Political chessboard: PTI's Imran emerged victorious
Responding to a question, he said that his opinion about the army chief has not changed over the years. "Pakistan has been ruled by the military directly for half of its history and it has been ruled by Bhutto and Sharif families for the rest… due to the political history of Pakistan, it is not possible to eliminate the political role of the army overnight," he admitted.
During this interview, the former prime minister said that after the assassination attack on him, he no longer considers himself safe.
"I don't consider myself safe. I don't feel safe but I will be a little more careful as I will use a bulletproof screen while addressing rallies but I won't remain inside (out of fear)… I will go out and carry out the campaign," he added.
'Absolutely no case can disqualify me'
Imran rejected speculations that he could be disqualified before the next general elections, saying "there is absolutely no case that can disqualify me".
"They are trying their best [to disqualify me] as I have so many court cases. Every other day they come up with a new case against me," the former premier said.
When asked as to who would head the party in case of his disqualification, Imran replied: "We will cross that bridge when we come to this [disqualification]."
Reiterating his demand for snap polls, the PTI chief said that only free and fair elections could ensure stability in the country. "Only way Pakistan could get stability is through free and fair elections."
When asked why he is demanding polls only a few months earlier as it could further cause damage to the economy, Imran said, "The damage has already been done and it's only going to get worse the longer this government stays."
"The worry in Pakistan is that we could have a Sri Lanka type situation," he added.
'Never accused US of assassination attempt'
The PTI chief said that he has always criticised the policy of supporting the United States in the war against terrorism but that does not mean he was anti-American.
"I have always believed that Pakistan should have good relations with all Western countries, especially the United States," he said.
To a question, he said that he has never accused the US of trying to kill him.
Imran said that Pakistan has no option but to go to the International Monetary Fund (IMF) as the country might default if it doesn't.
He said that the country would suffer a lot in case of a default. "The question is does the government have the capacity [to handle the situation]? I think not."

[ad_2]
Source link