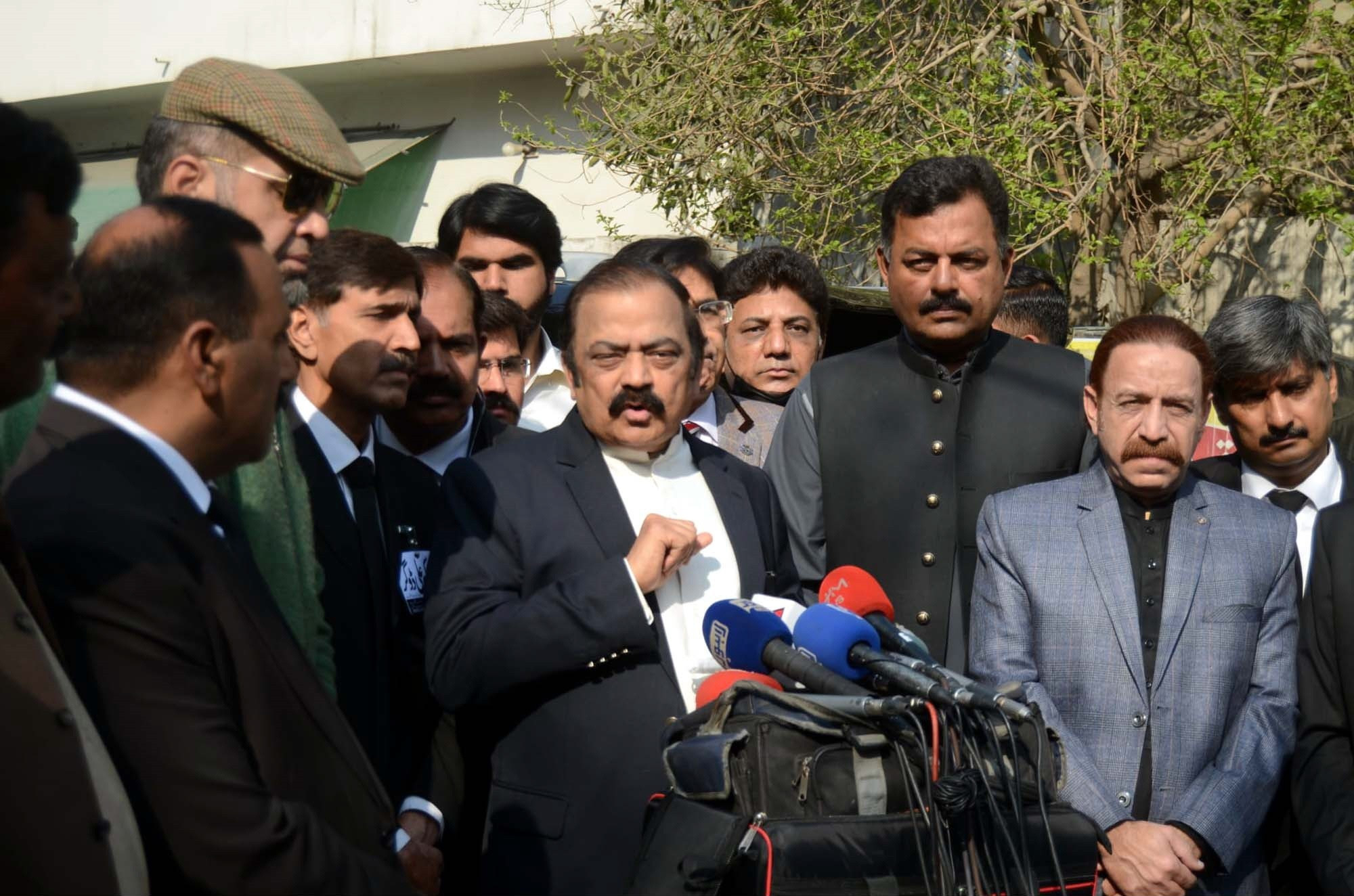 Interior Minister Rana Sanaullah has said that the drug case, filed against him by the Anti-Narcotics Force (ANF) during PTI's government, was nothing but a tactic to subject him to "political victimisation".
The federal minister in a statement on Sunday charged that former prime minister Imran Khan and his adviser on interior and accountability Shahzad Akbar worked "hand-in-glove" with the authorities to open a case drug case against him.Sanaullah was reacting to his predecessor Sheikh Rashid's address at PTI's Abbottabad rally where the latter had blasted him for being a "murderer" and a "drug dealer".
"The ANF has produced 15 witnesses and forensic evidence [before the court] against this man," Rashid told the public gathering.Hitting back at the ANP leader, Sanaullah claimed he had been tipped off by a police officer in Islamabad who was approached by Shahzad Akbar to register a case against him.
"The PTI government pushed ANF to launch the same case against me after officer refused," he added.


Source link