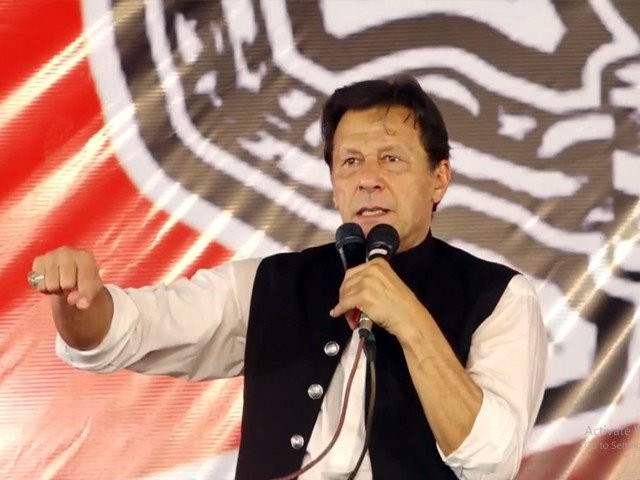 Former Prime Minister Imran Khan on Friday dismissed reports that a deal was made to end the Pakistan Tehreek-i-Insaf's much-hyped long march and said he decided to conclude the protest in order to avoid bloodshed.
Addressing the media in Peshawar, Imran said he would march again if early elections were not announced.
Referring to the party's long march, the ousted premier lamented how police officials attacked the participants of the march, blaming the incumbent coalition government for picking officers to target the PTI.
Imran reassured his supporters that he was the same leader who once conducted a sit-in for 126 days and that it would not have been difficult to do so again during the 'Azadi March' in the federal capital.
"However, as soon as I reached, I became aware of the extent of the situation," Imran said, adding that he knew there would be bloodshed and claimed that his supporters were "ready" even after seeing the "terrorism" carried out by the police.
"Everyone was ready to fight and some of our people were angered by what they saw," he said, maintaining that police personnel had been deployed to inflict pain upon the people.
According to the former premier, bloodshed would have been "guaranteed" had he held his sit-in.
The PTI chairman stated that there was a widespread sense of hatred against police officials, but that the police officials were not at fault. Rather, Imran blamed the government for issuing directives to the police, as "violence would only have caused chaos in the country".
He emphasised that the PTI would not deal with or accept the "imported government".
"If they do not clearly announce a date for the elections or for the dissolution of the assemblies, I will take to the streets again. Let me make it clear, this time we will be prepared."
He claimed that after Supreme Court orders were issued, his supporters thought all blockades and hindrances would be removed and the people were not prepared for a police onslaught.
Imran argued that the government was "scared", highlighting their pressuring of media channels and the slowing down of internet services.
"No one knew what was going on. There was confusion."
He also termed his party workers "heroes" for taking to the streets in national interest. "You came out for the country's real freedom," he declared.
"All I thought was that my country would suffer, that hatred would increase, that institutions and the populace would grow further apart," he stated, adding that Pakistan's suffering would be beneficial to "the enemy".


Source link