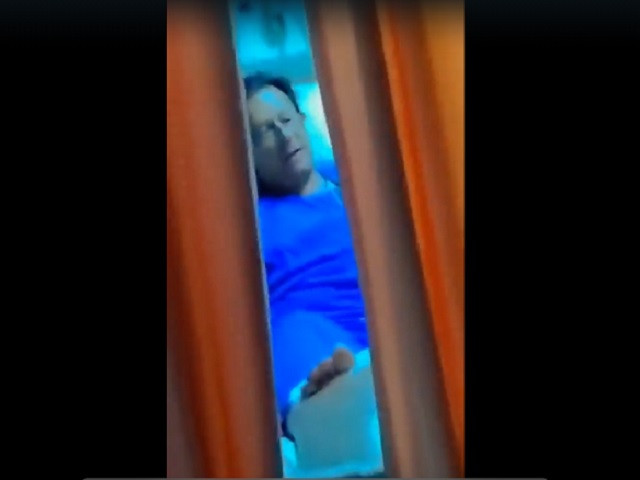 Pakistan Tahreek-e-Insaf (PTI) chairman and former premier Imran Khan is "recovering fast", a day after surviving an assassination attempt.
The former prime minister sustained a bullet wound to his leg after an armed attack on his container, as he led the PTI's 'Haqeeqi Azadi March' in Wazirabad on Thursday.
One person died in the incident, while several members of the PTI chairman's close circle, including Senator Faisal Javaid, former Sindh governor Imran Ismail, Ahmad Chattha and Imran Yousaf, were injured.
"Thanks to Allah Almighty, Imran is recovering fast with every moment. Allah Almighty has given a new life to the most popular leader of the Muslim world," said PTI leader and Punjab Government Spokesperson Musarrat Jamshed Cheema.
Imran is also expected to chair a meeting of the party's senior leadership at Shaukat Khanum Memorial Cancer Hospital (SKMCH), where he is admitted for medical treatment.
"After Friday prayers, Imran will chair a meeting of senior party leaders at Shaukat Khanum Memorial Cancer Hospital (SKMCH) and deliberate upon the future strategy of the party's 'Haqeeqi Azadi Movement'. All PTI workers and supporters should remain prepared for the next call of the party chairman," Cheema added.
Read Politicians, military condemn gun attack
The PTI leader also said that those who attacked Imran were "not hidden from anyone. The public is aware of them".
"They have unveiled their faces" by attacking the former premier and "the conspiracy which was hatched against Pakistan in a drawing room has been witnessed by the entire nation in Wazirabad. It has become obvious that those who attacked Imran Khan have nothing to do with the 220 million citizens of Pakistan," said the PTI leader.
"The people of Pakistan will definitely take revenge for their beloved leader," said the provincial spokesperson.
Meanwhile, PTI Secretary-General Asad Umar announced a nationwide protest against the armed attack on Imran after Friday prayers. He said the party would "stage protest demonstrations across the country till Imran's demand is not met".
Read More Attack on PTI rally triggers protests
Asad, quoting the PTI chairman on Thursday, had said Imran believed that Prime Minister Shehbaz Sharif, Interior Minister Rana Sanaullah, and a military official were allegedly involved in the assassination attempt made against him in Wazirabad.
As per the announced schedule, the party's local organisations will stage demonstrations at all entry points of Lahore today (Friday). The party will hold demonstrations at Thokar Niaz Baig Chowk, Babu Sabu Interchange, Shahdara Chowk, near Harbanspura on Lahore Ring Road, in front of Punjab Governor's House, Bhatta Chowk and Shanghai Chowk Ferozepur Road in the provincial capital.
Similar protest rallies and demonstrations have been announced in other cities and provinces. The party has asked his workers to take to the street at 3 pm.
Assassination plot
The PTI chief has on multiple occasions claimed that an "assassination attempt" was being hatched against him since his ouster as prime minister earlier this year.
In what was a prelude to his earlier May 25 'Azadi March', Imran had told his supporters a plot was being orchestrated against his life, saying: "I have named all those elements involved in the conspiracy in the video. I knew about it and I got full knowledge of it a few days ago."
Also Read Army prays for 'well-being' of Imran and all those injured in 'unfortunate firing incident'
Explaining why he recorded the video, Imran said, "If something happens to me, I want to let Pakistanis know who was involved inside and outside the country."
He said he tried to expose in the video the conspirators who had colluded with the "looters" in the country, adding that his video would essentially expose all 'traitors' and everyone who had a role in the alleged conspiracy.


Source link