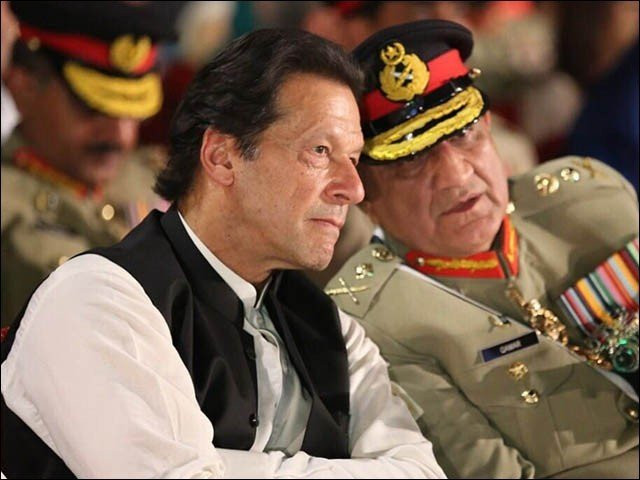 Former prime minister Imran Khan has said that whichever party comes into power after free and fair general elections should appoint a new army chief, indirectly proposing a brief extension in the tenure of incumbent Chief of Army Staff (COAS) Gen Qamar Javed Bajwa.
In an interview with a private TV channel on Monday, Imran said he is ready for holding talks with the coalition government led by the PML-N only if they accept his demand for the early polls.
"If they [government] are ready for [early] free and fair elections then there is also a possibility to delay elections in Sindh [due to floods]," he said.
Imran, the deposed premier, said he is ready for negotiations with the government on any matter "but you should decide first whether you want stability in the country or not".
ملکی استحکام کے لیے جلد از جلد الیکشنز کرائیں اور الیکشنز کے بعد جو حکومت آئے وہ آرمی چیف کی تعیناتی کرے- @ImranKhanPTI #ImranKhanOnDunyaNews pic.twitter.com/iCEfG57aUY
— PTI (@PTIofficial) September 12, 2022
The PTI chairman said he would have no objection to the incumbent rulers appointing new army chief if they came into power after winning free and fair elections.
He said this while responding to a question related to his controversial statement in which he alleged that PML-N supremo Nawaz Sharif and PPP leader Asif Ali Zardari wanted to appoint the army chief of their choice because if a "strong and patriotic army chief" came, they would be questioned about their loot.
"The second reason is that the new army chief is coming in November. Zardari and Nawaz want to bring their favourite as the next COAS because they have stolen public money," he said.
Also read: Never wanted to appoint DG ISI as army chief: Imran
"They are afraid that when patriotic army chief comes, he will ask them about their loot," he had said at the public rally in Faisalabad last week.
In response to a question about holding general elections amid devastating floods, Imran said political stability is inevitable in order to steer the country out of economic and other crises.
"Pakistan is moving towards default which is a very serious matter and an even bigger threat test than floods," he remarked.
More to follow…


Source link