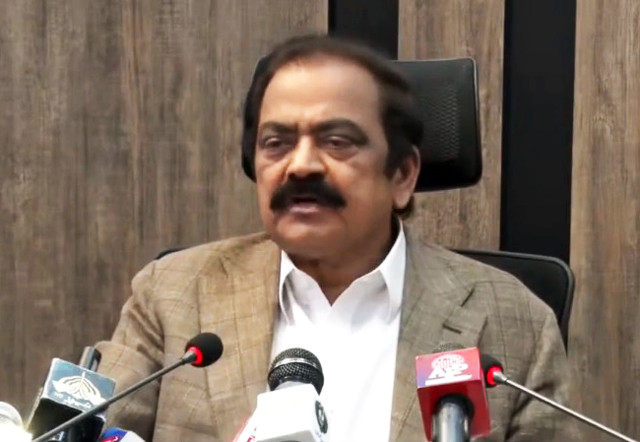 Interior Minister Rana Sanaullah has claimed that PTI Chairman Imran Khan was planning to kill his workers through armed men, who he said were part of his long march aimed at spreading "anarchy and chaos" in the country.
The interior minister said the armed men were present in the PTI's long march towards Islamabad and another armed group will join the caravan from Gujrat.
"They [PTI] are going to spread mischief and anarchy and they want to create a national tragedy by killing people," he said while addressing a press conference in Islamabad on Saturday.
https://www.facebook.com/radiopakistannewsofficial/videos/1327067768062815
He also played an alleged leaked audio clip of PTI leader and former federal minister Ali Amin Gandapur in which the latter was allegedly discussing about bringing "weapons and men" near Islamabad with an unidentified person.
https://www.facebook.com/pml.n.official/videos/531720821638117
More to follow…


Source link