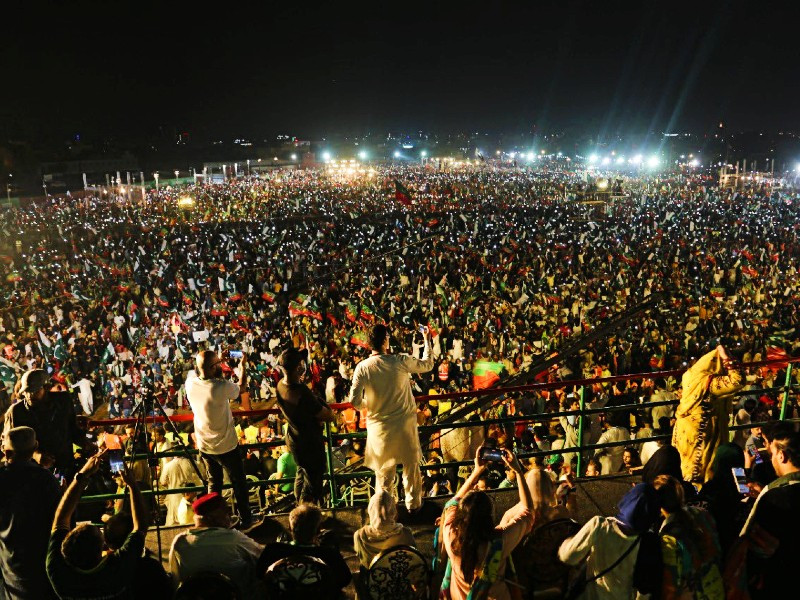 Former prime minister and PTI Chairman Imran Khan will address a public gathering in Jhelum on Tuesday night as a part of his party's drive to mobilise the public and strengthen his stance that he was ousted from power through a US-backed 'foreign conspiracy'.
In today's speech, Khan is expected to respond to allegations that his narrative was against state institutions.
https://www.facebook.com/ImranKhanOfficial/videos/331983005672511/
The former premier has time and again claimed that a "foreign conspiracy" was hatched to topple his government over his refusal to have Pakistan's foreign policy be influenced by foreign powers.
Since his ouster in April, he has held several public rallies in major cities of the country.
His first anti-government roadshow on April 13 in the centre of his party's political power, Peshawar, saw a big turnout where Imran announced his plan to continue protesting against the newly-installed government until fresh elections were held.
He termed the newly formed set up an "imported government" and lashed out at Prime Minister Shehbaz Sharif, saying the "decisive moment" had come for the people to decide if they wanted "slavery or liberty".
In today's power show, he is expected to respond to PM Shehbaz's allegations of targeting state institutions through his "Mir Jaffar and Mir Sadiq (traitors)" rhetoric.
This will be updated…


Source link