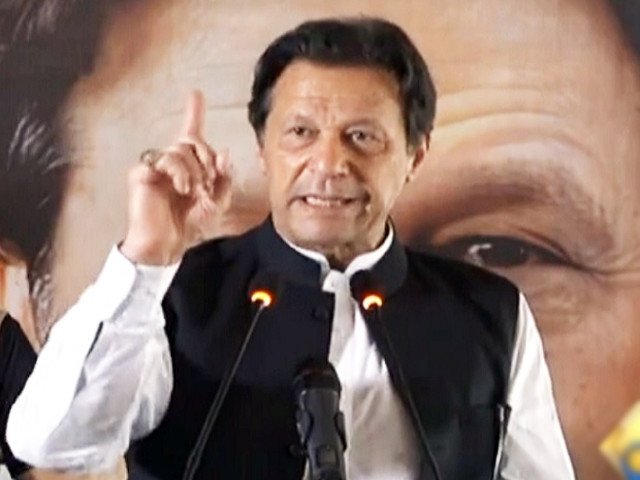 Former prime minister Imran Khan on Thursday invited the lawyer community to join the 'real freedom movement' led by the Pakistan Tehreek-e-Insaf (PTI) on the back of an alleged regime change conspiracy by the US following Imran's visit to Russia.
Addressing a ceremony organised by the Islamabad High Court Bar Association, the PTI chairman who had been crying foul since his ouster from power reiterated that the no-confidence motion was brought against him with the help of the US.
"Pakistan is not the first country where the US instigated regime change," Imran said, adding that Washington will meddle again if Pakistanis did not stand up to the alleged intervention.
According to Imran, the lawyer community had a major responsibility since Pakistan was standing at crossroads. He added that lawyers played a key role in the PTI and the 'real freedom movement'.
Read Imran Khan's assets grew by Rs60m during last year of his govt
The former premier said the lawyers and judiciary needed to play their part for the supremacy of law and added that the PTI will protest within the ambit of the law.
He said Pakistan had no stakes in the Russia-Ukraine war as it was more concerned with poverty in the country. He added that the increase in petrol prices would increase poverty.
Speaking about the new prime minister, Imran alleged that Shehbaz had taken over the National Accountability Bureau and Federal Investigation Agency in a bid to drop corruption cases against him. He added that the money laundering case against Shehbaz was an "open and shut [case] which should have been decided a year ago".


Source link