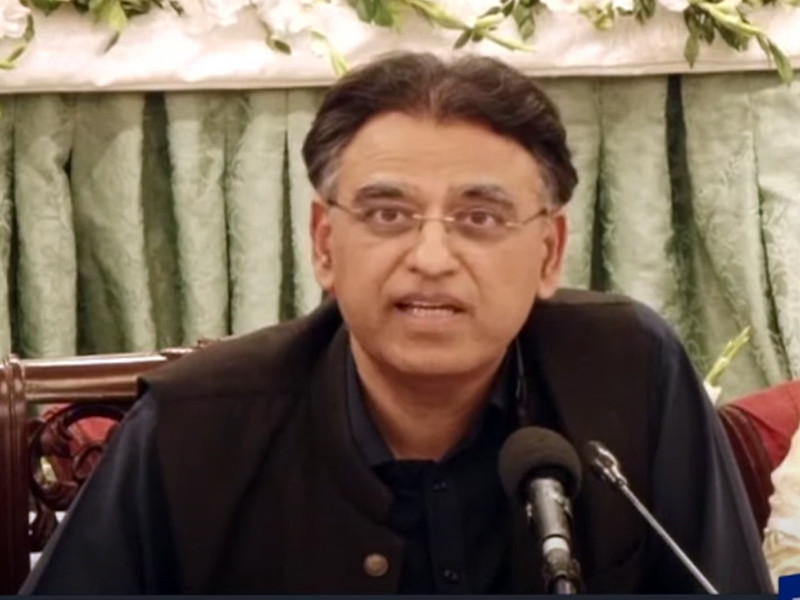 Pakistan Tehreek-e-Insaf (PTI) senior leader Asad Umar has said that party chairman and former prime minister Imran Khan has a constitutional right to criticise the military's decisions, saying that the latter never said anything to weaken the institution of the army.
"Strong army is an essential part of the country's defence in facing global and geographical challenges. It's not necessary to agree to all decisions taken by the military and to criticise some decisions which Imran Khan believes are not correct is his constitutional right," Umar said while addressing a press conference in Lahore on Thursday.
He said this while addressing a joint press conference along with other PTI leaders including Shah Mahmood Qureshi, Shireen Mazari, Fawad Chaudhry and others.
Also read: COAS Gen Bajwa was offered 'indefinite extension' in March, claims DG ISI at unprecedented presser
The PTI presser came in response to an unprecedented news conference of director generals of the country's premier intelligence service and the military's media wing wherein they slammed the PTI chairman's 'controversial' statements against the military leadership.
Umar leader said Imran did not make any unconstitutional demand in his meeting with the army chief and the party only wanted free and fair elections in the country.
"Imran firmly believes that Pakistan's economy can never prosper without the rule of law," he said while referring to the PTI chief's claim that the country's establishment had a different point of view on accountability drive than him when he was the prime minister.
Responding to the military leaders' statement on politics of hatred and chaos, Umar compared the country's prevailing political crisis with the 1971 disintegration, saying the country split into two because people's mandate was not respected and powerful people tried to impose decisions through force.
More to come…


Source link