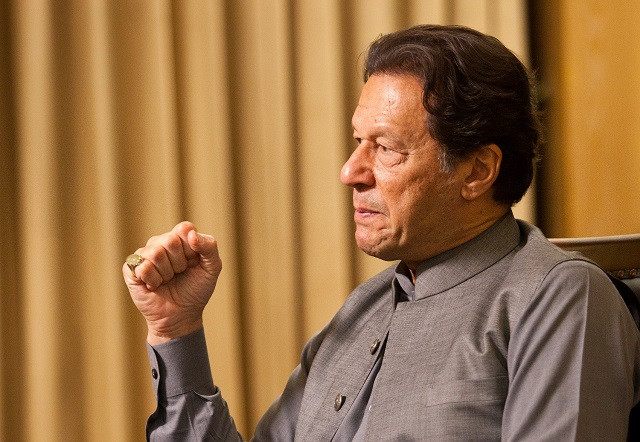 Pakistan Tehreek-e-Insaf (PTI) chief Imran Khan was granted bail in 10 cases of vandalism related to the party's 'Azadi march' on Saturday by a district and sessions court in Islamabad.
Sessions court Judge Kamran Basharat Mufti heard the bail plea for 11 cases of vandalism. Imran's lawyer, Babar Awan, stated that 15 cases of the same nature had been registered against the PTI supremo, and requested that the court grant him bail.
Imran appeared in court and was ordered to submit surety bonds of Rs5,000 for each of the 10 cases after securing bail.
The court also approved the interim bail of the PTI chief regarding the treason case registered against him in Kohsar police station and summoned the police record for the next hearing.
Earlier this month, local courts of the federal capital extended the interim bails of Imran till July 21 in various cases.
Read Imran agrees to sign Charter of Economy
Last month, the former prime minister faced a similar hearing in an Islamabad district and sessions court, which granted him bail in 10 vandalism cases and ordered him to submit bonds worth Rs 5,000.


Source link