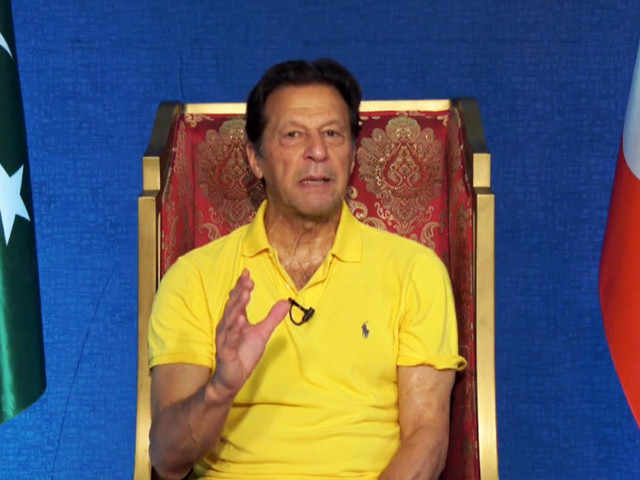 Former prime minister and PTI Chairman Imran Khan on Wednesday predicted that the coalition government led by Pakistan Muslim League-Nawaz (PML-N) will completely fail in steering the country out of the prevailing economic crisis, saying he had advised "neutrals" – a tacit reference to the establishment – to not let the economy derail.
"I had asked the neutrals to not let the economy derail," Imran said while speaking during a question and answer session on social media.
Now, he added, you can see that remittances are on a decline while exports plunged by 10 per cent in May 2022. He added that the situation would only get worsened.
According to the Pakistan Tehreek-e-Insaf chairman, the incumbent rulers had no idea how they could pull the country out of the crises.
He voiced fears that the country was heading towards a "Sri Lanka-like bankruptcy", even if the rulers succeeded in securing some financial support from a foreign country.
https://www.facebook.com/ImranKhanOfficial/videos/2365425100263127/
'Pre-poll rigging'
Turning his guns towards the Election Commission of Pakistan (ECP), the PTI chairman alleged that the electoral authority wanted to re-elect Hamza Shehbaz as the Punjab chief minister.
He further alleged that the commission was not filling the vacant reserved seats and were waiting for the Punjab by-elections so that they could carry out "rigging".
He said, "We know very well that ECP officials are meeting and dealing with Hamza and Maryam for this purpose."
Imran added that he deemed the development a humiliation for the parliamentary system of governance.
More to follow…


Source link