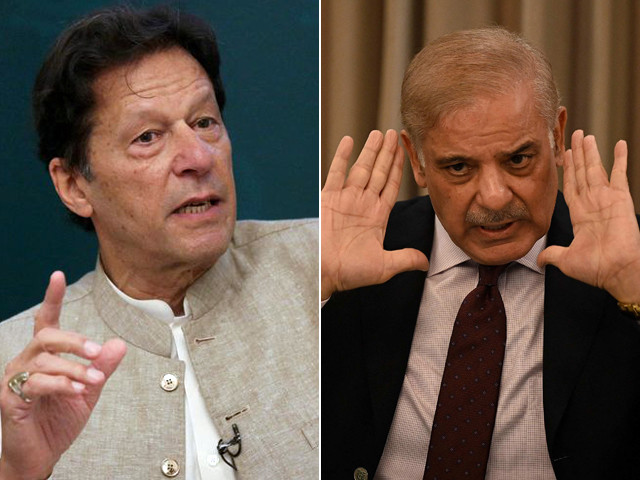 In a startling revelation, Prime Minister Shehbaz Sharif has claimed that his predecessor and PTI Chairman Imran Khan had offered him to appoint the next army chief through mutual consultation last month.
Speaking to Vloggers in Lahore on Saturday, the prime minister claimed that Imran Khan proposed through his aide that each side should propose three names for the post of next army chief.
According to PM Shahbaz, Imran had proposed that both sides will agree on the name of the army chief after considering the six names suggested by the both sides.
"I flatly refused his [Imran] offer by saying thank you," the premier was quoted as saying.
The PM said he sent a message to the PTI chief that appointing army chief was his constitutional duty "that has to be fulfilled by the prime minister".
Besides army chief's appointment, the PM said he offered Imran to hold talks on his offer to signing "charter of democracy and charter of economy".
Speaking about the unprecedented presser of top military leaders, PM Shehbaz said DG ISI Lt Gen Nadeem Anjum held a press conference with his consent.
Also read: Govt snubs Imran's COAS extension proposal
The incumbent army chief General Qamar Javed Bajwa's six-year tenure ends in late November and the chief military spokesperson had already clarified that the current army chief had no intention to seek further extension.
Earlier this month, General Bajwa had said that he would not accept another extension to his service tenure and that he would be retiring "within five weeks", multiple media outlets reported on the authority of sources.
The army chief was addressing the 24th National Security Workshop at the National Defence University (NDU) on Oct 21 where attendees included lawmakers, businesspeople, diplomats, media persons and military officials.


Source link