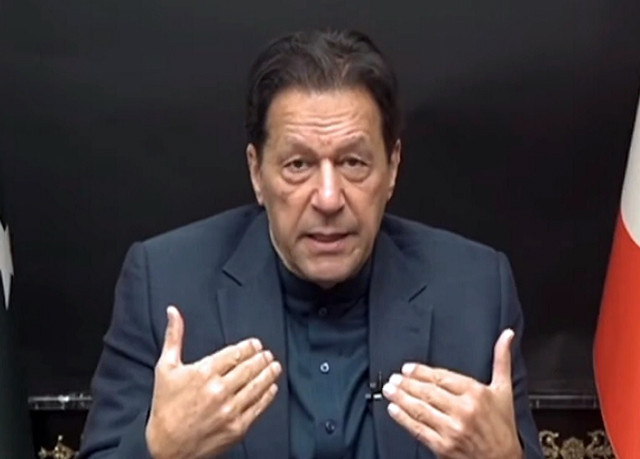 [ad_1]
Former prime minister and PTI Chairman Imran Khan has accused the Election Commision of Pakistan (ECP) of appointing media mogul Syed Mohsin Raza Naqvi as the Punjab caretaker chief minister to 'rig' the upcoming elections in the province.
"Mohsin Naqvi has been appointed by the same people who redlined us. Now they will make all-out efforts to defeat our party in the elections through rigging," he said in a televised news conference on Monday.
His statement comes a day after the Election Commission of Pakistan (ECP) appointed Naqvi as the caretaker after the ruling party and the opposition in the province failed to reach consensus on any name for the post.
Also read: ECP picks Mohsin Naqvi as Punjab caretaker CM
Naqvi's name was agreed upon in an ECP meeting chaired by Chief Election Commissioner (CEC) Sikander Sultan Raja and attended by four members of the commission, besides ECP secretary and special secretary and ECP director general, law.
After the dissolution of the Punjab Assembly, former chief minister Parvez Elahi had proposed Ahmed Nawaz Sukhira and Naveed Akram Cheema for the post of caretaker chief minister, while opposition leader Hamza Shehbaz had suggested the names of Ahad Cheema and Mohsin Naqvi.
More to follow.

[ad_2]
Source link