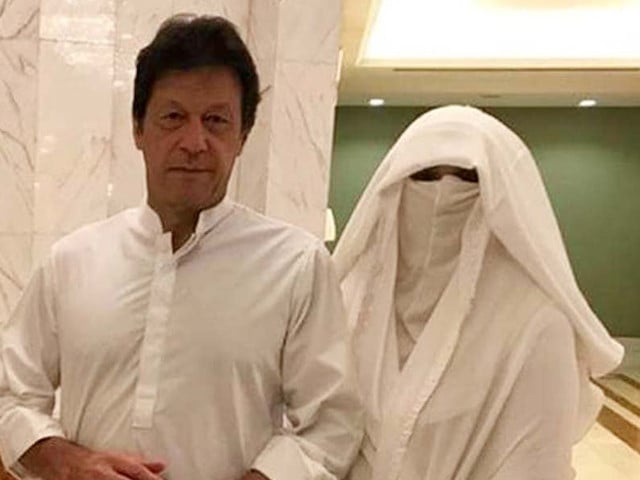 Former prime minister Imran Khan has said that he and his wife Bushra Bibi were being targeted with fake news and accused the incumbent government of peddling propaganda for its "political gains".
"I am being targeted with fake news and allegations under the government's supervision after a clear defeat in [their] political narrative," Imran said. "Enemy uses speculation as a weapon."
He made these remarks while talking to a delegation of the Council of Pakistan Newspapers Editors who called on him on Thursday, Express News reported.
Imran, who is the chairman of the Pakistan Tehreek-e-Insaf (PTI), termed speculation and fake news a major problem, saying his party has and will continue to work against the same.
The two sides also discussed matters of mutual interest and intervention in the country's affairs following the alleged foreign conspiracy.
Also read: NAB begins probe against Farah Khan in assets beyond means case
The former premier told the delegation that the media had a pivotal role in curbing speculation and fake news.
Earlier today, the National Accountability Bureau (NAB) authorised an inquiry against Farah Khan, known to be a close friend of former first lady Bushra Bibi, on the allegations of assets beyond means, money laundering and maintaining various accounts in the name of different businesses.
The top anti-graft watchdog noted that a huge turnover amounting to Rs847 million was found in the account of the accused during the past three years, which is not "commensurate with her stated account profile."
It further noted the credits were received in Farah's personal account and withdrawn within a short span.


Source link