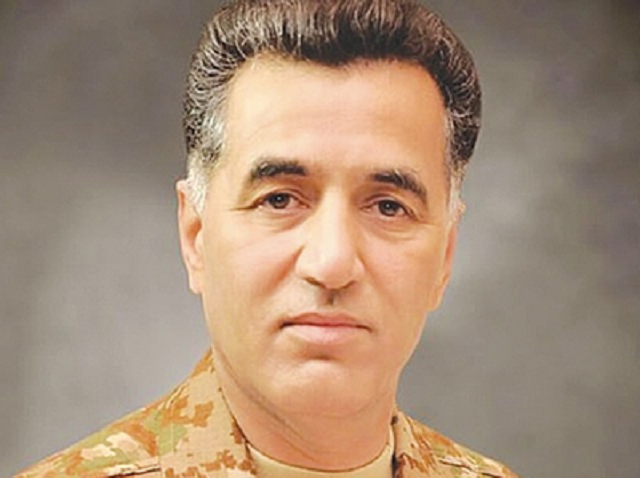 The military's top spokesperson on Thursday said that imprudent comments recently made by senior politicians about Corps Commander Peshawar Lt Gen Faiz Hameed are very inappropriate.
"Such statements undermine the honour and morale of institution and its leadership," Director General Inter-Services Public Relations (ISPR) Major General Babar Iftikhar said while talking to a private TV channel.
He said that it is expected that the senior political leadership of the country refrains from passing objectionable remarks against the institution whose brave officers and men are constantly putting their lives on the line to guard the integrity and sovereignty of Pakistan.
Read more: Never wanted to appoint DG ISI as army chief: Imran
The DG ISPR said that the Peshawar Corps is an illustrious formation of the Pakistan Army spearheading the national war against terrorism for over two decades.
"One of the most competent and professional officers is entrusted with the responsibility to lead this prestigious formation," he added.
Maj Gen Iftikhar once again warned that the army should not be dragged into politics. "We have nothing to do with politics… our leadership is focused on its own responsibilities," he added.
Also read: Maryam terms foreign letter 'fake'
He also said that the procedure for the appointment of the army chief has been laid down in the Constitution and the procedure will be followed. "Unnecessary debate over this issue is tantamount to making it into a controversy."
The spokesperson went on to say that inviting the army to conduct elections in the country is not appropriate, adding that the law orders army to stay away from politics.
The people of Pakistan, he said, love their armed forces and there will never be division among them, adding that the role of the armed forces will always be for the betterment of the people.
He further said that the armed forces face huge security challenges therefore it cannot get involved in politics. "If there is any mistake in the security of the country then there is no room for forgiveness."
Major General Babar said that if anyone thinks that there is division in the army then he doesn't know anything about the army.
He explained that the army has no issue with constructive criticism but added that most of the time propaganda campaigns are run on social media.
More to come…


Source link