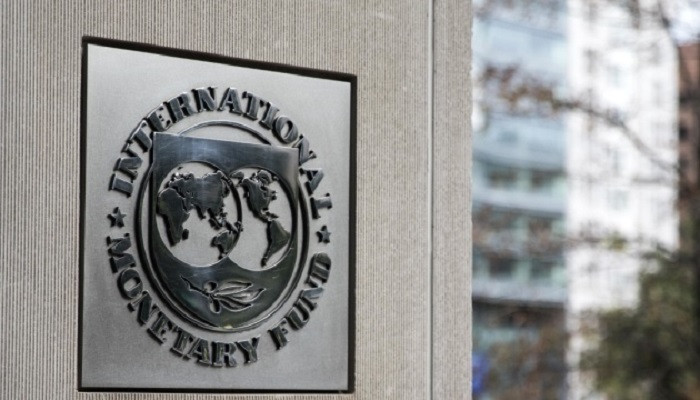 The International Monetary Fund (IMF) while asking Pakistan to raise taxes, electricity tariff, and cut expenditures has also reiterated that Islamabad should set up an anti-corruption task force.
The global money lender has handed over a new list of demands and asked Pakistan to impose roughly Rs600 billion in additional taxes. The details emerged during Express News' talk show, The Review, on Saturday.
The hosts, Shahbaz Rana and Kamran Yousaf, revealed that the government authorities have not yet accepted IMF demands as people have already been facing sky-rocketing inflation and the ruling alliance can't risk further burning its political capital, especially when the former ruling party is marching towards Islamabad.
Rana said that it was highly unlikely that the government would accept IMF demands as it has already taken the worst hit on its vote bank and popularity due to the increasing cost of living and can't afford to lose more.
Among other things, he said that IMF has also urged Pakistan to notify the anti-corruption task force, which the government had agreed to in June this year.
As per the agreement, Rana said, Pakistan will publish a comprehensive review of the anti-corruption institutional framework, mainly the National Accountability Bureau (NAB) by January 2023 by a task force with the participation of independent experts with international experience and civil society organisations.
He recalled that the task force would recommend appropriate structural reform measures that strengthen the independence of anti-graft institutions, prevent political influence and persecution, and provide for transparency and accountability controls against abuse.
He added that former premier Shahid Khaqan Abbasi's name was proposed to head the task force but no decision has so far been taken.
Meanwhile, the hosts discussed PM Shehbaz's maiden visit to China starting from November 1, saying Pakistan has requested China to rollover its $6.3 billion debt that is maturing in the next eight months.
Rana revealed that another proposal was also under consideration to seek a fresh Chinese loan, saying a long list of new projects and requests was ready before PM's visit.
Yousaf incorporated later in the programme that Prime Minister Shehbaz was among the first foreign leaders to meet Chinese President Xi Jinping after getting elected for a record third term.
To a question, if Belt-and-Road (BRI) was still a priority for President Xi, Yousaf replied in affirmative, saying the architect of BRI has joined President Xi's cabinet and it was an indication that the project was close to Xi's heart.


Source link