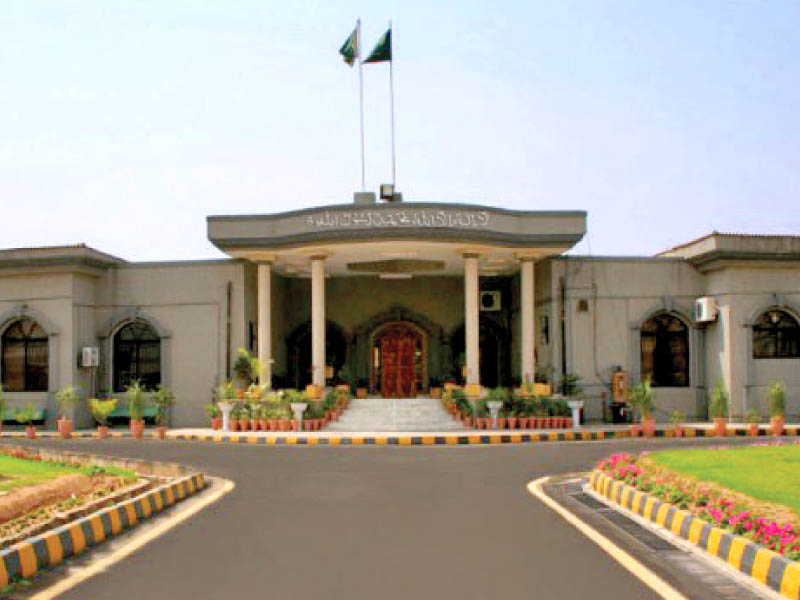 The Islamabad High Court (IHC) has fixed for hearing the petition of Pakistan Tehreek-e-Insaf (PTI) against the Election Commission of Pakistan's (ECP) failure to conclude the Pakistan Peoples Party (PPP), Pakistan Muslim League-Nawaz (PML-N) and others' funding cases.
During the hearing on Friday, Faisal Chaudhry appeared in the court on behalf of PTI leader Farrukh Habib.
Chief Justice Aamir Farooq said that they can fix the case for hearing after vacations.
To this, the lawyer requested the case to be heard before the vacations, saying that otherwise, it would be too late. "This is a small issue," he said.
The CJ said that while it was indeed a "small issue", the rest of their major issues were scheduled for hearing next week.
He remarked that they could schedule it for hearing before vacations.
The court then fixed December 22 for the hearing of the case.
PTI leader Habib submitted in his petition that there was a Supreme Court order regarding the scrutiny of party funds, but the funds of PPP and PML-N were being scrutinised for only three years.
On the request of Akbar S Babar, the PTI's funds from 2008 were scrutinised, he pointed out, adding that the party was "discriminated against" and the ECP "lost its fair and transparent role".
He pleaded the court to order the commission to complete the scrutiny of the party funds of the PPP and PML-N for over five years within two weeks.


Source link