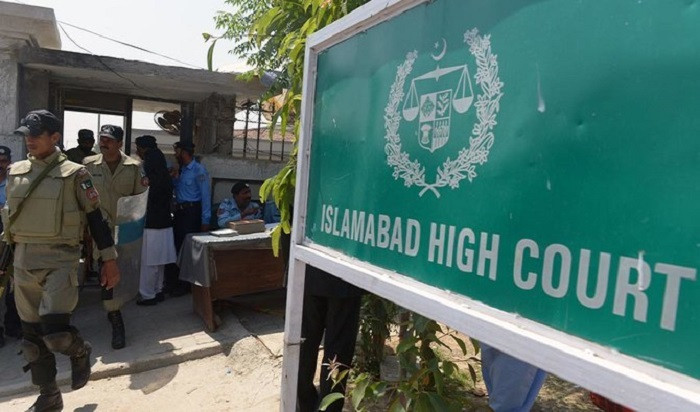 [ad_1]
The Islamabad High Court (IHC) on Monday sought a report from the Cabinet Division on a petition seeking implementation of the decision of the Pakistan Information Commission (PIC) regarding the provision of Toshakhana gifts details since 1947 till date.
Justice Miangul Hassan Aurangzeb heard the petition regarding the matter.
Deputy Attorney General Syed Ahsan Raza Shah apprised the court that he was not sure whether the Toshakhana record before 1990 was available.
"Such information should be present on websites," he added.
The court instructed sharing of the record if available with the petitioner.
The petitioner's counsel Waseem Abid said the Cabinet Division had refused to share the requested information on the grounds that it was classified.
Read PTI 'notices' perceptible change in army's approach
The PIC had issued an order on June 29 in that regard, he added.
Justice Aurangzeb asked why the petitioner (Abuzar Salman Khan Niazi) was limiting the information to the extent of former presidents and prime ministers, and why the public servants should not be included in the list.
"This shows your intention," Justice Aurangzeb remarked.
He added that any petition like this was only related to the prime minister.
The court adjourned the case till next date.
Earlier this month, the Lahore High Court (LHC) sought the details of gifts taken from the Toshakhana since 1947.
Justice Asim Hafeez sought details of the Toshakhana gifts on citizen Munir Ahmed's plea.
During the hearing, federal government's lawyer apprised the court that the details could not be provided.
However, the court directed the authorities concerned to submit the details of gifts taken from Toshakhana since 1947, by January 16.
PTI chief Imran Khan was facing a scandal regarding the Toshakhana gifts for allegedly indulging in corrupt practices, which the former premier denies.
AC issues detailed verdict
Accountability Judge Muhammad Bashir on Monday issued the detailed judgment regarding returning National Accountability Bureau's (NAB) Toshakhana reference against former president Asif Zardari and former prime ministers Yousuf Raza Gilani and Nawaz Sharif.
Read More Saudis join others to issue terror alert in Pakistan
The judgment said that the lawyers argued that the reference regarding alleged corruption worth Rs118.52 million, while after the latest amendments to the NAB laws, the accountability court did not have the jurisdiction over cases involving less than Rs500 million.
It said that Section 5 (O) was inserted in the NAB Ordinance, under which, only the cases involving Rs500 million or more came under the jurisdiction of the accountability court. Therefore, it added that the reference was sent back to the NAB chairman to send it to the relevant forum.

[ad_2]
Source link