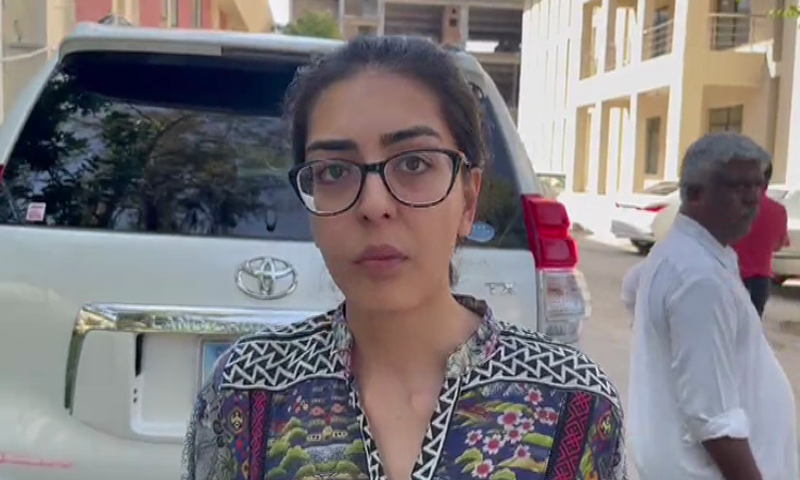 The Islamabad High Court (IHC) has said that Advocate Imaan Zainab Mazari's remarks against Pakistan Army and its chief are the "outcome of misinformation and above all, made at a time when the petitioner was traumatised".
"The petitioner has unequivocally apologised for the intemperate and inappropriate language used by her, at a time, when she was under extreme stress," the IHC judgement in its written order issued on Wednesday.
The ruling over a petition filed by Imaan Mazari, daughter of former human rights minister Shireen Mazari, seeks to quash an FIR registered against her for allegedly maligning the army.
"The unequivocal apology and regret by the petitioner under peculiar circumstances, has established that the crucial ingredient for constituting an offence is non-existent," added the court verdict.
When confronted with the above, the order read, the additional attorney general, taking a fair stance, has stated that the complainant has always been magnanimous and that the unequivocal apology and regret by the petitioner manifests her intent.
"He has, however, stated that the petitioner is expected to exercise care in future since she is also an officer of the court and bound to observe the code of conduct prescribed for enrolled advocates."
The judgment read that the peculiar circumstances in which the "inappropriate utterances" were made, recorded and uploaded without the petitioner's consent manifests that there was no intent to commit an offence. "It indeed takes courage to admit one's mistake and apologise for an inappropriate conduct."
For the above reasons, the judgment said, the "Court is satisfied that further proceedings pursuant to registration of the FIR would be an exercise in futility. The petition is, therefore, allowed and consequently the FIR is hereby quashed. The connected petition has become infructuous and, therefore, accordingly disposed-of".
Last month, an FIR was filed at a police station in Islamabad against Imaan for allegedly defaming the army and its chief. Imaan had used offensive language against Gen Qamar Javed Bajwa following the "abduction" of her mother (Shireen) by the police outside her house.


Source link