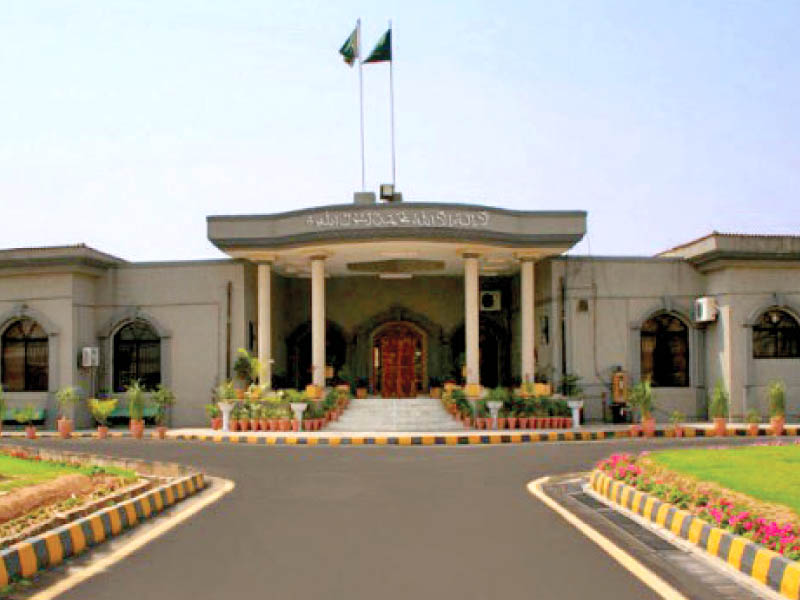 The Islamabad High Court (IHC) on Thursday issued notices to the NA speaker, the Election Commission of Pakistan (ECP) and others on a petition against the slow acceptance of resignations of Pakistan Tehreek-e-Insaf (PTI) MNAs.
PTI lawmakers in the NA resigned two days after former premier Imran Khan was ousted by a no-trust motion. The NA speaker then decided to 'verify' the resignations of the PTI lawmakers by calling them individually or in small groups.
The hearing today was presided over by Acting Chief Justice Amir Farooq and advocate Faisal Farid Chaudhry appeared on behalf of PTI.
Chaudhry informed the court that all objections to the plea were removed by a court order and former deputy speaker Qasim Suri had approved the resignations of the PTI lawmakers and also presented Suri's order in court.
The party's counsel also submitted a list of the 123 lawmakers. Once his arguments concluded, Justice Farooq issued notices to NA Speaker Raja Pervaiz Ashraf, the ECP and others.
Read: IHC registrar removes objections on PTI's resignations plea
The IHC also ordered that the authorized representative of the secretary of the National Assembly to appear at the next hearing with the relevant records.
In the petition against accepting the phase-wise resignation of PTI MNAs, an injunction was also sought, on which the court issued notices.
The court then adjourned proceedings till August 16.


Source link