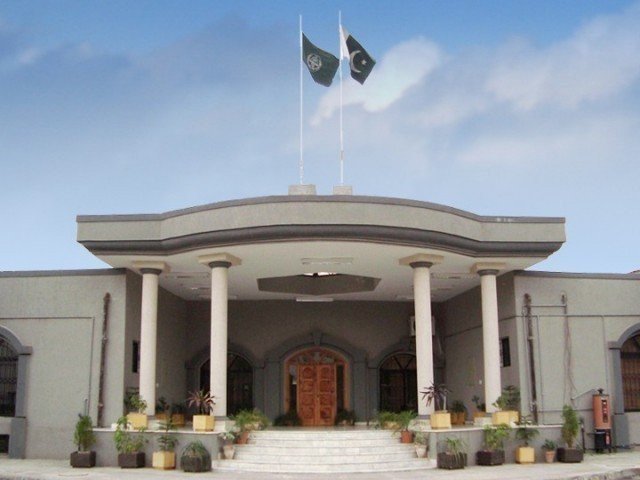 [ad_1]
The Islamabad High Court (IHC) on Thursday granted protective bail to Prime Minister Shehbaz Sharif's son-in-law Haroon Yousaf Aziz.
A two-member bench of the IHC, comprising Chief Justice Aamer Farooq and Justice Sardar Ejaz Ishaq Khan, heard a petition filed by Aziz's counsel in the assets beyond means case.
It may be noted that Aziz was amongst several other accused alongside PM Shehbaz standing trial in the National Accountability Bureau (NAB) reference of money laundering involving a sum of over Rs7 billion.
Read NAB not to challenge Maryam, Safdar's acquittal
Apart from Shehbaz, NAB had nominated his wife Nusrat Shehbaz, sons Hamza Shahbaz and Suleman Shahbaz, daughters Rabia Imran and Javeria Ali, his son-in-law Haroon Yousaf Aziz as benamidars and two employees of the then chief minister's secretariat Nisar Ahmad and Ali Ahmad Khan and an employee of Ramzan Sugar Mills Limited, Syed Tahir Naqvi as their front persons.
"During the years 2008 to 2018, a huge, multifold and disproportionate increase in the assets of the accused namely Mian Muhammad Shehbaz Sharif and his co-accused family members, to the tune of Rs6,122 million (present value of the assets Rs7,328 million) was witnessed when he was the chief minister of Punjab, without corresponding the known and proportionate sources of income," the reference had read.
The anti-corruption watchdog had further stated that Shehbaz had acquired huge valuable assets in his own name and in the name of his family members through "fake, unexplained, unjustified sources and other channels of money laundering, including bogus telegraphic transfers, foreign remittances, fake loans, unexplained gifts from his own employees, close relatives and private persons".
Read More NAB closes asset beyond means inquiry against Sana
Earlier this month, the IHC granted 14-day protective bail to Suleman Shehbaz in the money laundering case and NAB reference.
It should be noted here that Aziz had been declared a fugitive for not appearing before the accountability court in the assets reference.
During the proceedings today, Aziz appeared before the high court with his counsel Amjad Pervaiz where he requested the court to grant him bail and expressed his intention to surrender before the Lahore accountability court.
Granting the request, the court approved 14 days of protective bail and prevented the NAB officials from arresting him.

[ad_2]
Source link