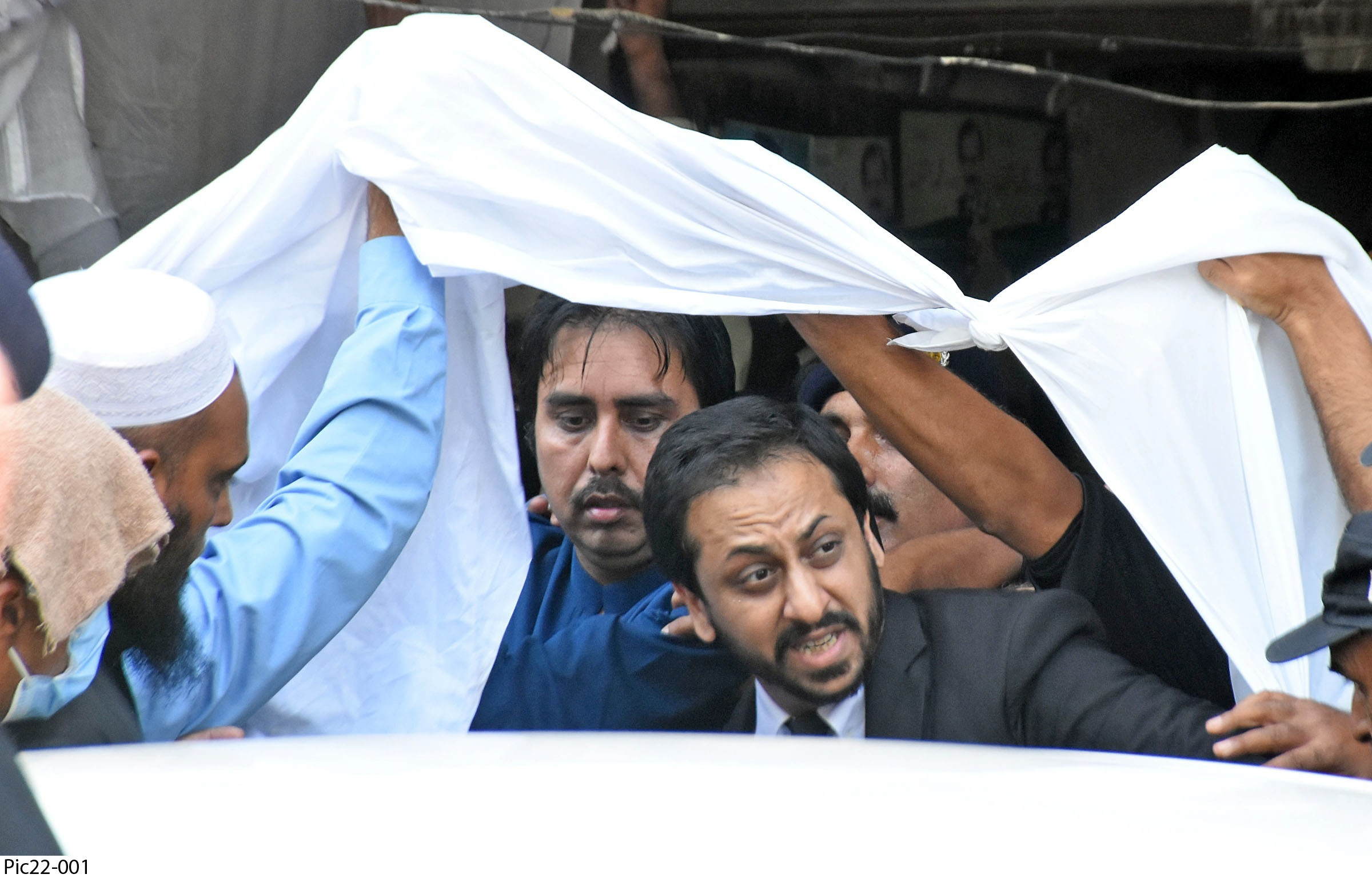 The Islamabad High Court (IHC) on Thursday granted bail to Pakistan Tehreek-e-Insaf (PTI) leader Shahbaz Gill in a sedition case that was registered against him for allegedly inciting against state institutions.
Former aid to the ousted premier Imran Khan was arrested on August 9 after he made controversial remarks allegedly about the army during a private television channel's bulletin and has been detained since with lower courts denying his bail pleas.
IHC Chief Justice Athar Minallah president over the hearing held earlier as PTI leader's counsel Salman Safdar argued that the case was registered under malicious intent and was politically motivated.
"Investigation has been completed, the entire case was based on one speech," the lawyer added.
Read IMF arm-twisted govt to 'pay for PTI's sins'
CJ Minallah inquired if Gill had stated the words as reported in the first investigation report (FIR) and if it could be justified to "drag the armed forces into politics".
"It is not merely a speech," the judge remarked.
Gill's counsel argued however that the PTI leader had not made "a single utterance against the armed forces" and claimed that "different sections of his speech were taken out of context due to ulterior motives".
The lawyer also read a transcript of Gill's speech and argued that his statements were exaggerated by the petitioner who, he further argued, was not even the affected party.
"Nobody else has the right to file a case on behalf of the armed forces," he said.
"The armed forces are not so weak that someone's irresponsible statements would affect them," remarked CJ MInallah, adding that "in no way could Gill's irresponsible statements be justified".
"Was the government's permission sought before the case was registered?" inquired the court.
While advocate Safdar said that the government was not consulted on the matter, special prosecutor Raja Rizwan Abbasi contradicted him and said the government's permission was indeed sought.
"Even Quaid-e-Azam had said that wrong orders should not be followed," said Gill's counsel, arguing that the PTI leader had said nothing different. However, the court still deemed Gill's remarks as "irresponsible".
Read More PTI minister quizzed over prohibited funding
The court inquired the prosecution whether "the investigation reveal if Gill had contacted a soldier to instigate mutiny" against which, the court expressed its reservations.
"Not one but all soldiers were instigated by Gill," said Prosecutor Abbasi. "Whether mutiny takes place or not, the inciting of anger through rhetoric is the equivalent of attempting mutiny," he furthered.
The court nonetheless held that "no solid evidence" had thus far been found against Gill and therefore he could not be refused bail.
CJ Minallah instructed the prosecution to build a stronger case and continue its investigation, in the meantime the court granted Gill's request for bail and directed the payment of Rs5,000 bond.


Source link