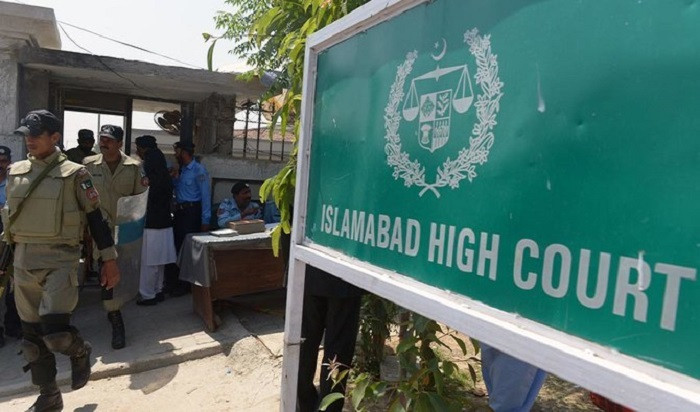 The Islamabad High Court (HC) gave Islamabad Inspector General Akbar Nasir Khan a day on Tuesday to recover missing person, Haseeb Hamza.
IHC Chief Justice Athar Minallah heard the petition filed for the recovery of the missing individual and summoned the IG at 2 pm.
The petitioner's lawyer stated that his son was picked up from their family residence on August 22. He furthered that they wrote an application to the police to register an FIR, but they did not.The police claimed that Haseeb was with the agencies, he added.
After a break in the hearing, IG Islamabad Akbar Nasir Khan appeared before the court and informed the IHC that an FIR had been registered in the case.
Chief Justice Athar Minallah remarked that it was "intolerable" that a citizen went missing from the court's jurisdiction. He maintained that all sector commanders and chief commissioners should facilitate in locating the missing man.
The CJ warned that action would be taken against all if the missing person was not found, directing the IG along and the chief commissioner to appear before the court at 10 am tomorrow (on Wednesday).
Read Govt given two months to find missing persons
"If the citizen is not recovered, then the sector commander of the Inter-Services Intelligence (ISI), Military Intelligence, Intelligence Bureau, and Special Branch should appear in the IHC," Justice Minallah maintained.
He further said to IG Khan that he had the "best [intelligence] agency" for support and if they failed to locate the missing person too then the court will take action against them as well.
CJ Minallah said that there was no reason why the state could not trace the citizen and asked them to produce him by tomorrow.
He said that all agencies would be asked to appear before the court and explain the failure of the state.
The IHC gave the officials time till 11:30 am tomorrow morning to recover Haseeb.


Source link