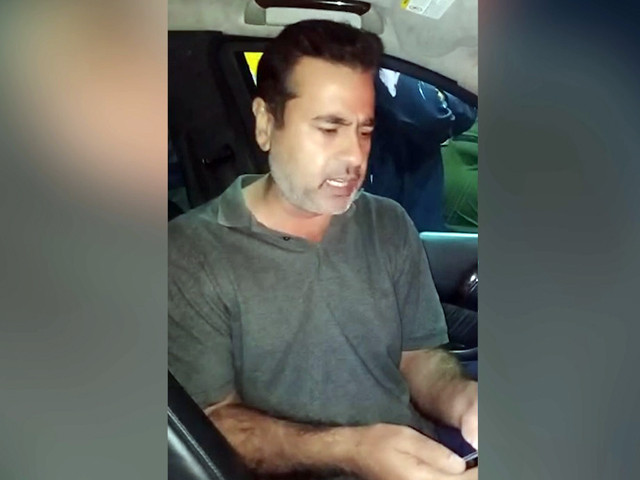 The Islamabad High Court (IHC) disposed of on Wednesday the petition regarding the arrest of senior journalist Imran Riaz Khan in Attock after directing the petitioner's counsel to approach the Lahore High Court (LHC).
The IHC, under Chief Justice Athar Minallah, heard the case of the journalist's arrest, and observed that the matter was beyond the high court's jurisdiction since the journalist was not arrested from Islamabad.
However, the counsel for the journalist argued that the arrest was made from within Islamabad despite the Islamabad police claiming that the journalist was arrested from outside the boundaries of the federal capital.
"Imran Riaz called me and told me he was at the Islamabad toll plaza. He was arrested from within the limits of Islamabad," the lawyer stated.
Earlier the IHC had issued orders to law enforcement authorities to not arrest Imran Riaz from Islamabad after he had filed petitions to avoid arrest.
The lawyer said that there were 17 cases filed against the journalist in the LHC by police personnel, following which Imran's counsel filed a contempt of court case in the high court.
He further said that the LHC was not informed about the first informant report (FIR) against Imran Riaz on Tuesday night.
IHC judge Athar Minallah stated that every court had its own jurisdiction and the LHC could investigate the matter as the arrest did not fall under the authority of the IHC.
Read Journalist Ayaz Amir attacked in Lahore
"The court cannot investigate matters occurring in Punjab," he said, adding that the IHC's orders only barred from arresting the journalist from Islamabad.
The CJ maintained that the IHC would not give any observations in the case unless the LHC stated that the arrest was made from the federal capital. "If so, bring that LHC order before this court," Justice Minallah observed.
He further said that it was in the petitioner's interest to approach the LHC and raise the question of jurisdiction there.
Imran Riaz's arrest
Senior journalist and Express News anchorperson Imran Riaz Khan, the most vocal critic of the ruling coalition, was arrested from Islamabad Toll Plaza late on Tuesday, disregarding the fact that a court has already granted him a pre-arrest bail.
The journalist has been implicated in a slew of cases which he says were motivated by his refusal to "stop speaking the truth".
Of late, over a dozen FIRs have been registered against him on charges as serious as abetment of mutiny and criticism of the state institutions.
In a video of his arrest, which went viral on social media, over a dozen police officers of the Punjab Police can be seen surrounding his car.
Reportedly, he was arrested in a case lodged at the Attock police station and was taken to the same district.


Source link