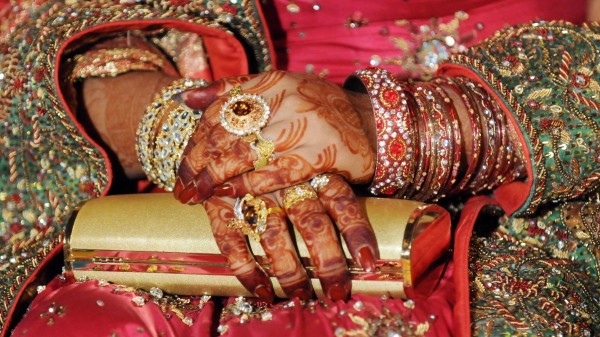 In a rare development, a 28-year-old resident of Hangu, Khyber-Pakhtunkhwa (K-P) has asked the local police to instruct his father to get him married, saying all his efforts to tie the knot have been unfruitful.
Mehmoodullah submitted an application with the district police officer to get his issue resolved once and for all, BBC Urdu reported.
The youth told the law enforcement that he wanted to get married to "avoid committing a sin in such times of immodesty, but for how long?"
"On the other hand, my parents don't seem to have any concerns and they are not taking my pleas seriously," he continued.
He went on to say that his father is strict with him and will not listen to him at any cost.
Also read: Couples to take oath before tying knot
Shortly after, Moeen Gul, the youth's father, was summoned by the police officer who inquired him about the issue that his son was facing.
Gul called his son an "irresponsible person" and said marrying him off would mean putting someone's daughter in trouble.
According to the Deputy Superintendent of Police, Asif Khan, the father of the 28-year-old also submitted evidence to substantiate his claims.
The officer also said that Gul had offered to get his son married "within a month if he showed some responsibility".
The 68-year-old explained that Mehmoodullah had created a lot of trouble for him. "He takes money from me and then spends it as he likes."


Source link