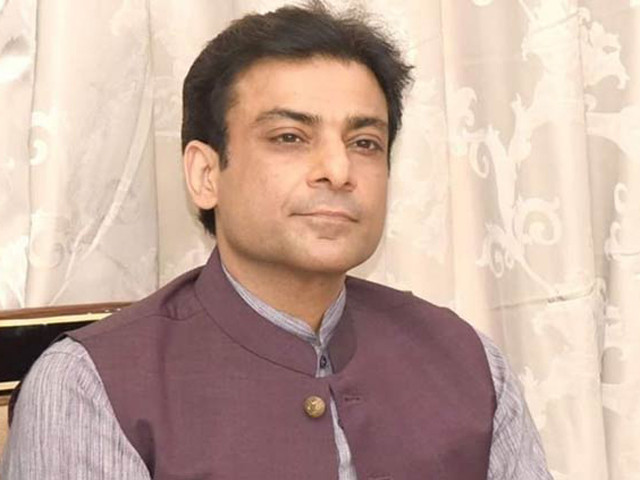 [ad_1]

As political crisis simmers in the political capital, PML-N leader and former Punjab chief minister Hamza Shehbaz is likely to return to Pakistan in the first week of January, sources said on Sunday.
According to sources, the PML-N stalwart is returning home on the instructions of Prime Minister Shehbaz Sharif.
The former provincial chief Hamza would preside over a meeting of the PML-N and coalition partners' parliamentary parties, sources said.
Earlier this month, the leader of the opposition in Punjab Assembly had left for London and reportedly stayed there for two weeks to meet PML-N supremo Nawaz Sharif.
It is pertinent to note that his return comes at a time when the ruling coalition and PTI-PML-Q alliance in the political capital are at loggerheads over the future of the Punjab Assembly.
Moreover, following the Lahore High Court's (LHC) decision to reinstate Pervaiz Elahi as chief minister and the PDM's efforts to recapture the lost citadel, PML-N leaders have hinted that the post would go to Hamza Shehbaz.
Meanwhile, CM Elahi – who has provided a guarantee to LHC that he wouldn't exercise his powers to dissolve the assembly till next hearing – has asserted that the plan to scuttle the provincial legislature will be implemented after securing a vote of confidence from the assembly.
Earlier, during interactions with the media in Islamabad, Punjab Assembly Speaker Sibtain Khan stated that Elahi will dissolve assemblies after obtaining the vote of confidence since they were moving towards immediate polls.

[ad_2]
Source link