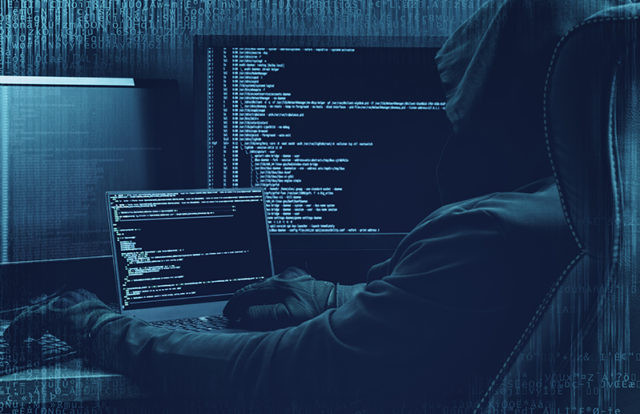 An India-based computer hacking gang seized control of computers owned by Pakistani politicians, generals and diplomats and eavesdropped on their private conversations, apparently at the behest of Indian secret services, an investigative report revealed.
The gang, which operates under the name of WhiteInt, is run from a fourth-floor apartment in a suburb of the Indian tech city Gurugram. Its mastermind is 31-year-old Aditya Jain – an occasional TV cybersecurity pundit who also holds down a day job at the Indian office of the British accountancy firm Deloitte.
In January this year, Jain was tasked with breaking into the email account of then information minister Fawad Chaudhry in prime minister Imran Khan's government, a report published by The Bureau of Investigative Journalism stated.
The publication said that Jain also took a screenshot of Fawad's inbox.
The report said that Jain's team used malware to take over PTI leader's computers and targeted the country's senior generals as well as its embassies in Beijing, Shanghai and Kathmandu in a similar way. The most famous target was former president General (retd) Pervez Musharraf.
The Bureau of Investigative Journalism and the Sunday Times were given access to the gang's database, which reveals the extraordinary scale of the attacks.
Read more: Is cyber-security important to Pakistan?
For seven years, Jain has run a network of computer hackers who have been hired by British private detectives to steal the email inboxes of their targets using "phishing" techniques. Sometimes his team deploys malicious software which takes control of computer cameras and microphones, and allows them to view and listen to their victims.
Earlier this year undercover reporters from the Sunday Times travelled to India posing as corporate investigators seeking to hire a computer hacker and approached a number of suspected cybercriminals. The reporters contacted Jain and began a lengthy exchange of messages.
"I offer access to closed source information of email and computers of the POI [person of interest] anywhere across the globe… an average timeline is around 20 to 30 days," the report quoted Jain as saying.
In January 2019, Diligence Global had been hired to work on a World Cup project, according to court documents. Over the following year Rey began to commission the gang to target people who had exposed wrongdoing by hosts Qatar.
The targets included Jonathan Calvert, the editor of the Sunday Times Insight team which had been at the forefront of exposing the corruption that led FIFA to award the World Cup to Qatar in 2010.
According to the database, Rey instructed Jain to target Calvert on 22 April 2019. Just weeks before, Insight had written a story revealing the rule-breaking $100 million "success fee" Qatar offered to FIFA in return for being given the right to host the World Cup.
There is a note on the database saying the hack of Calvert's inbox was "completed". Lawyers for Qatar's government deny commissioning hacking. Last month they accused Calvert of a "politically motivated crusade" linked to Qatar's Gulf UAE rival when they were questioned about the hacking of his email account ahead of this article.
"Your readers deserve to know that for several years, Mr Calvert has retained close links with Qatar's neighbour, the United Arab Emirates," they wrote. There is no truth in the claim.
Last month, the report stated, Jain admitted that he had hacked people in the past but said he had not done so for several years.
He claimed he did not know some of the people named on his database and denied hacking the others listed. "I can say categorically that I have not hacked, launched or attempted to hack any of these people," he said.


Source link