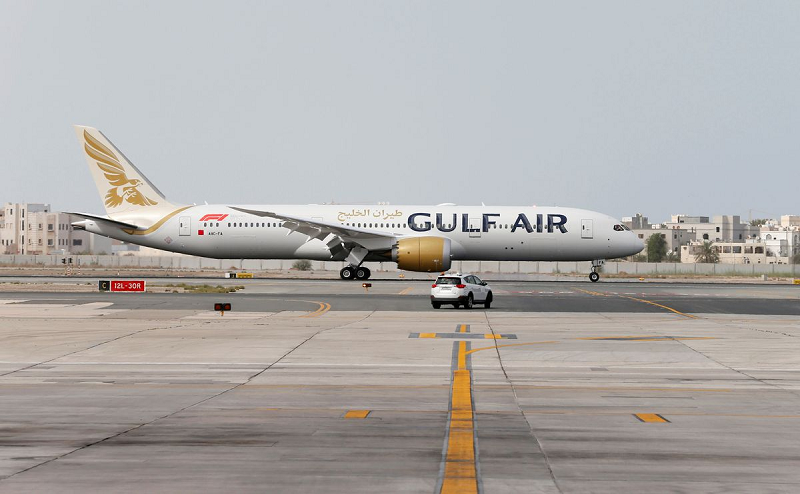 A Gulf Air plane began the first commercial flight between Bahrain and Israel on Thursday, a year after the normalisation of diplomatic relations.
The Airbus A320 bound for Tel Aviv took off from Manama airport just over an hour after Foreign Minister Yair Lapid arrived for Israel's first bilateral ministerial visit to Bahrain.
Lapid, who landed at Bahrain's international airport in an Israir plane with an olive branch painted on its nose, will inaugurate Israel's embassy in Manama and hold talks with his Bahraini counterpart.
Bahrain and Gulf neighbour United Arab Emirates normalised relations with Israel last year in a US-brokered deal known as the Abraham Accords that built on shared business interests and worries about Iran. Sudan and Morocco followed suit.
"We see Bahrain as an important partner, on the bilateral level but also as a bridge to cooperate with other countries in the region," the spokesperson said.
The accords had been denounced by the Palestinians as abandoning a unified position under which Arab states would make peace only if Israel gave up occupied land.


Source link