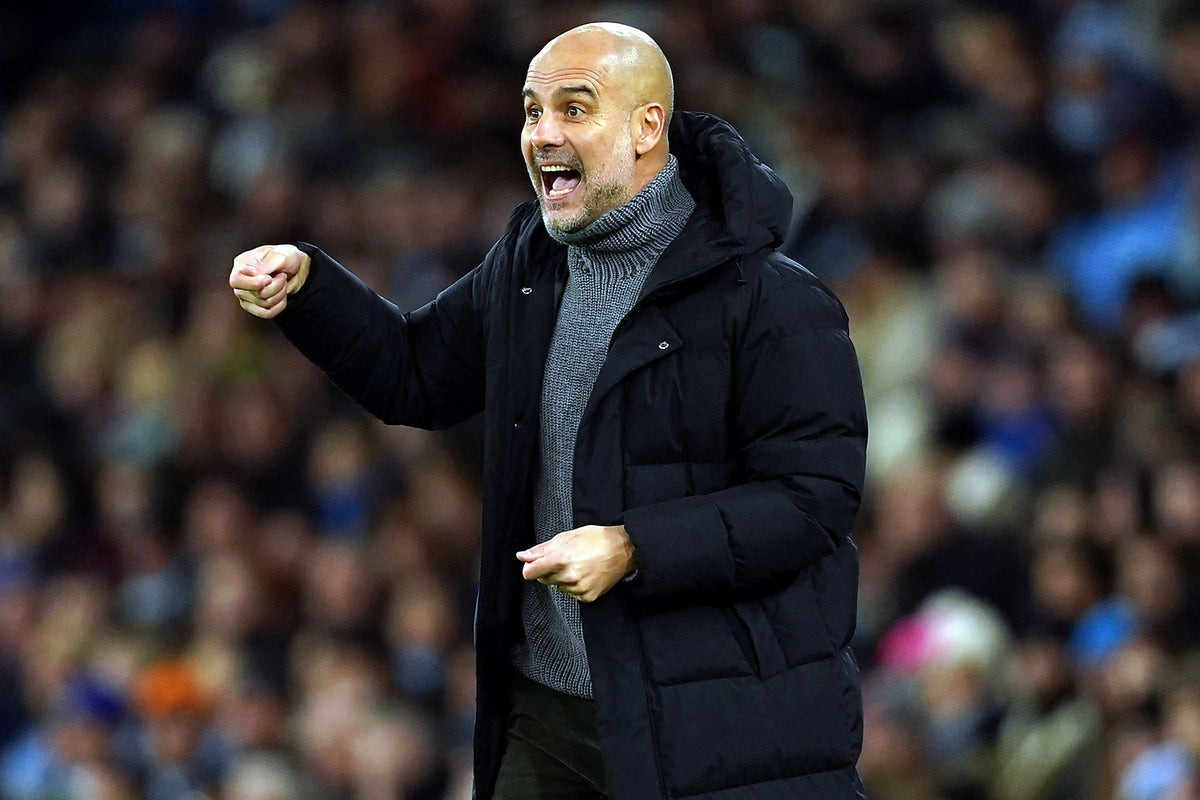 [ad_1]
Pep Guardiola has hinted his glorious reign as Manchester City manager could be cut short if his players do not respond to his rallying cry to halt a slip in standards.
Guardiola called out his stars for lacking the hunger and desire to reel in Arsenal at the top of the Premier League despite coming from 2-0 down to beat Tottenham 4-2 on Thursday.
The Catalan coach has overseen the most successful spell in the club's history by winning four league titles in the past five seasons.
Guardiola even extended his contract at the Etihad to 2025 in November, but admitted he has personal experience of the slacking off that comes with success as a player.
"I won four La Ligas in a row when I was a football player," said the former Barcelona midfielder.
"In the fifth (season) I was not the same, in the sixth I was not the same. I was not starving enough. I thought 'How good I am' and Madrid beat me the fifth and the sixth.
"I understand (the challenge) but I am here to do it. The chairman knows that. I want to be here, otherwise I don't sign.
"But if I lose the team or I lose something I cannot be here. Here people don't wait."
Arsenal hold a five-point lead over Guardiola's men and have a game in hand.
City and Arsenal still have to face each other three times this season, the first of which comes in the FA Cup fourth round on Friday.
And Guardiola is hoping his public call to arms will get the response he is seeking with half the league season still to play.
"We are second in the table, we are not 25 points behind Arsenal. There are still 57 points still to play. What I am saying is playing in this way, (there is) no chance. We have time to recover," he added.
"I'm sorry for our haters, we will be in the history books of the Premier League for what we have done – (it's) undeniable.
"For many things, the consistency to play in a good level but that is the past. Now our fans want the second half (against Tottenham) more often and that is what we have to find."

[ad_2]
Source link