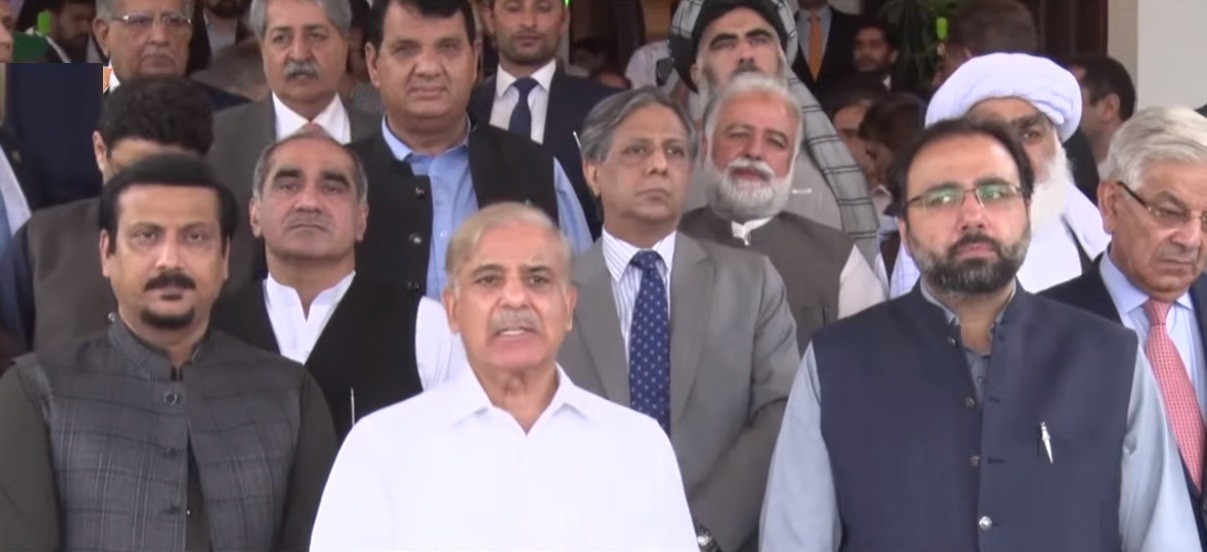 Prime Minister Shehbaz Sharif on Tuesday said that the government was prepared to take "difficult decisions" to provide relief to the poorer segments of the society even if it came at the expense of affluent groups.
Speaking to the media after the weekly cabinet meeting in Islamabad, the PM expressed optimism over the government's ability to overcome the current economic crisis as he sought the support of the country's richer strata.
Blaming the "imprudent" economic policies of the previous Pakistan Tehreek-e-Insaaf (PTI) government for the country's woes, Shehbaz assured the nation that the government was doing everything in its power to turn the situation around.
"The previous government did not work for the betterment of the people and also breached the agreement signed with the International Monetary Fund (IMF)," he said.
Shehbaz added that despite increasing prices of petroleum products in the international market, "the previous government reduced the price of petrol and laid a trap for the next government".
He also stated that his government is giving Rs2,000 to 700 million people through the Benazir Income Support Programme (BISP). The policy was rolled out earlier this month whereby the government had announced a monthly subsidy to all those earning less than Rs40,000 a month so that they could absorb inflationary pressures after the increase in petroleum prices.
He also said that the government has decided to impose taxes on the rich in the budget for the next fiscal year 2022-23 to decrease pressure on the working class.
On Monday Finance Minister Miftah Ismail had expressed optimism over the stalled $6 billion bailout deal with IMF, after the government considered increasing tax target to around Rs7.45 trillion and adjusted some expenses.
The finance minister had told The Express Tribune that the fiscal framework with the IMF had almost been finalised. "God willing, the IMF deal will be finalised in a day or so," he said, while responding to a question.


Source link