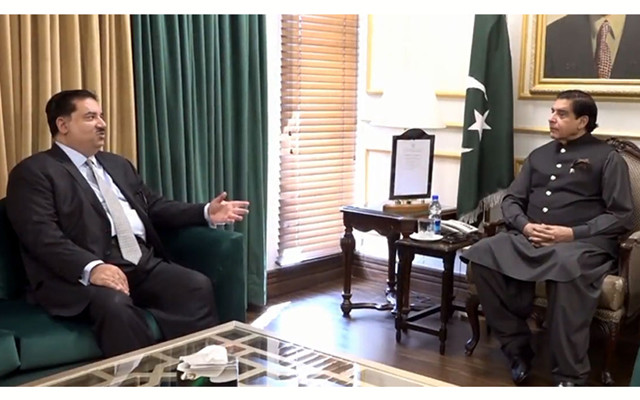 Federal Minister for Power Khurram Dastgir has said a relief of 55 billion rupees has been provided to consumers in electricity bills on the special directives of Prime Minister Shehbaz Sharif.
He said this while talking to Speaker National Assembly Raja Pervaiz Ashraf in Islamabad on Wednesday, Radio Pakistan reported.
The minister said the flood-affected people are being given a relief of 10 billion rupees in electricity bills.
In his remarks, the NA speaker emphasised the need for collective efforts to address the problems faced by the country including that of energy crisis. He stressed that priority should be given to renewable energy projects including that of solar to provide relief to the consumers in electricity bills.
He said effective legislation is also being done by the parliament to address the public problems.
Last week, Dastgir had said that the electricity consumers would be given relief in fuel adjustment charges (FAC) in next month's electricity bills.
Read more: Electricity consumers to get relief in bills from next month: power minister
Speaking in the National Assembly on Friday, the minister said the reduction in oil prices in the international market and appreciation of the rupee against the dollar has helped to slash the fuel price.
The FAC for June was Rs10 per unit while now it was 22 paisa per unit, he said.
The power minister admitted that during the last couple of months fuel price adjustments in the electricity bills had affected the people.
He said as per instructions of Prime Minister Shehbaz, the government has fully passed on the relief to the consumers.
"The electricity consumers would see the relief in the electricity bill in the next month," he said.


Source link